21 Day Yoga Tour to the holiest places in India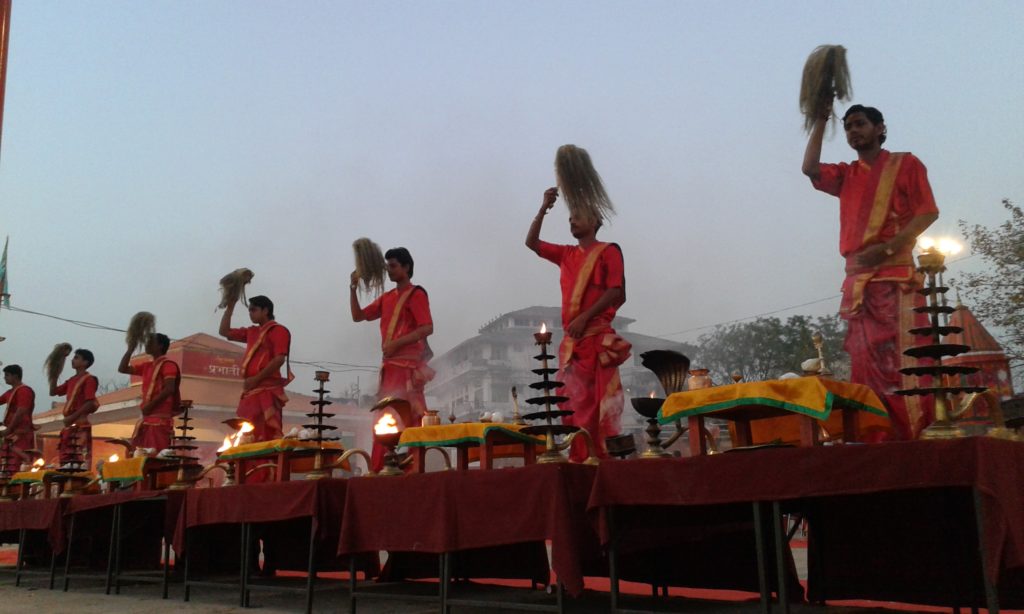 Together with one of our experienced Yoga teachers and India tour guide you will explore the traditional Indian way of living and practising Yoga at some of the most important pilgrimage places in North India.
Take bath in the holy river Ganga in Rishikesh, participate in an Arti Fire Ceremony in Varanasi, live in Ashrams in Rajasthan and Rishikesh, listen to the enchanting chants of the Sikhs in the Golden Temple, meditate with Buddhist monks and be a part of a holy ceremony in Pushkar.
At all places you will either participate in Yoga and Meditation classes happening there or you will have classes with your accompanying Yoga teacher at beautiful venues.
This Trip happens twice a year in March and and September.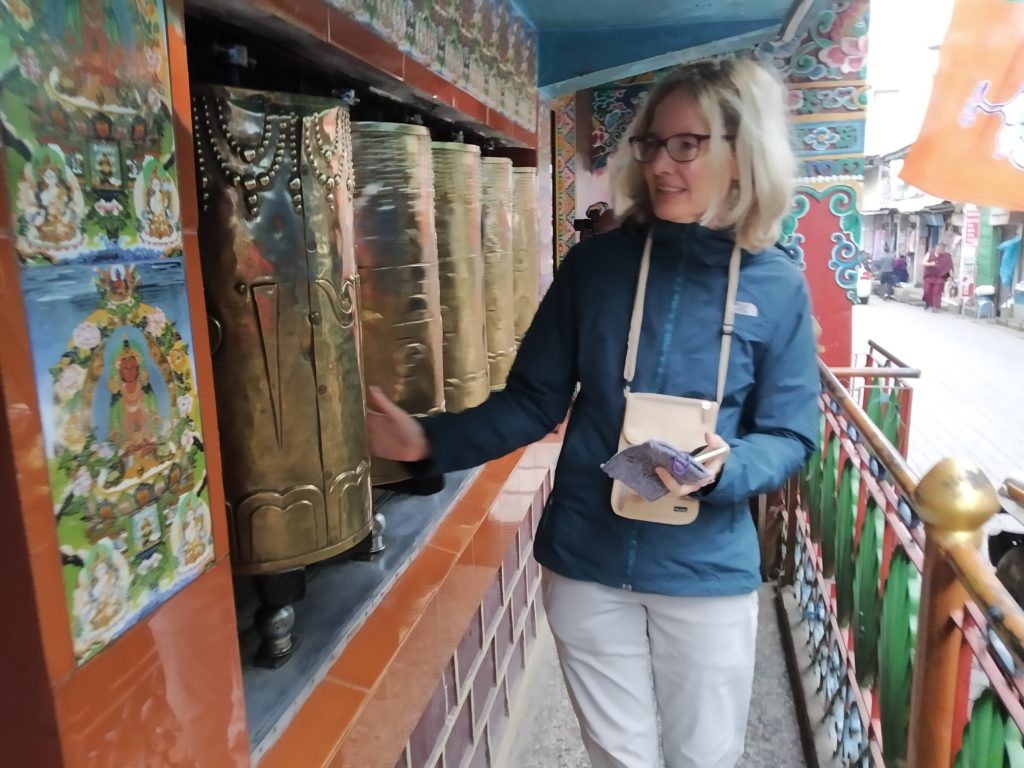 Program
Day 1 Departure from Abroad and arrival in Delhi, India
Transfer from the airport to our hotel (overnight stay at the hotel -/-/-)
Day 2 Tempel and Ngo Visit in Delhi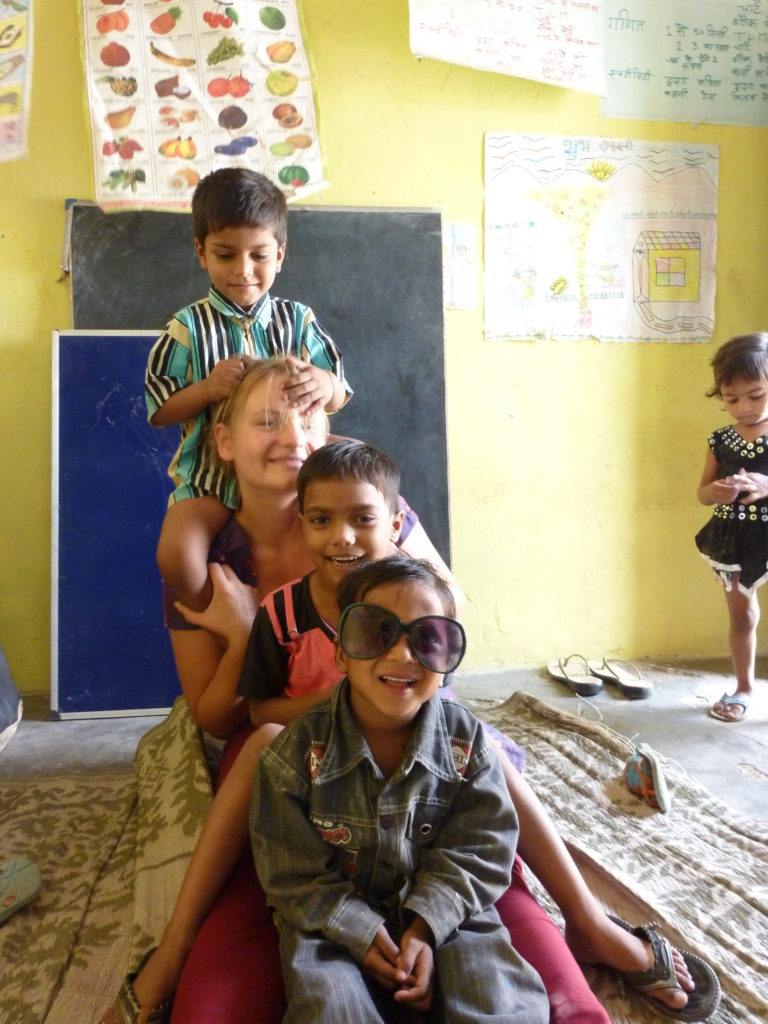 Today will be a very special day. In the morning we will visit the NGO "Chetna", which takes care of street children. We will interact with the children and do a common Yoga class and then have an joyful lunch with the children. In the afternoon we will visit the Iskon Temple to participate in the magical Arti (Fire Ceremony). (overnight stay at the hotel B/L/-)
Day 3 Amritsar and Golden Temple visit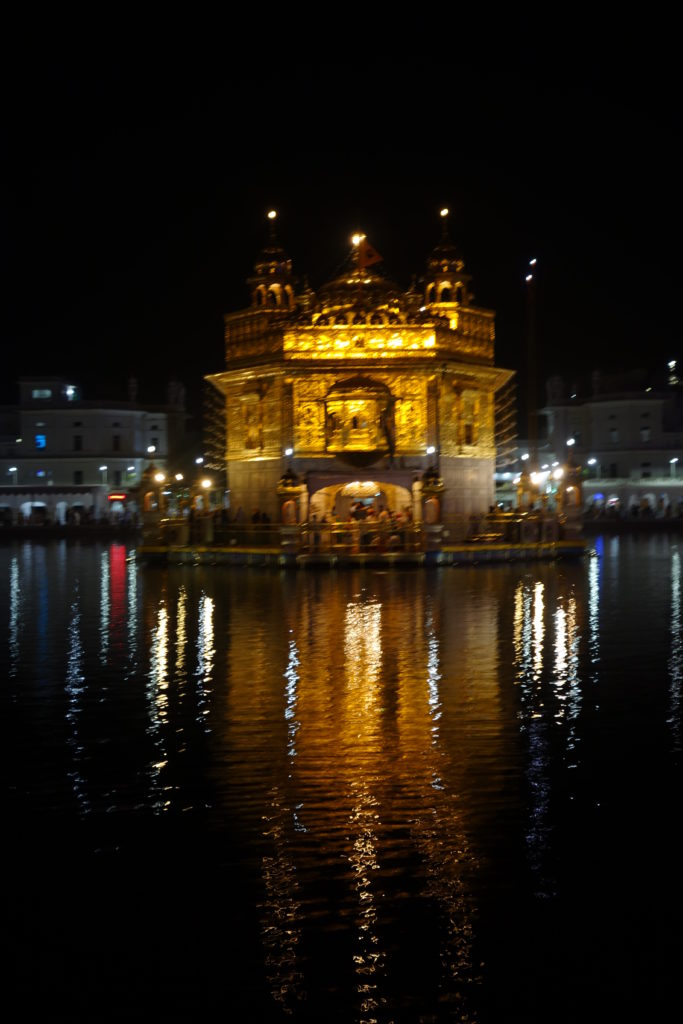 Early morning Flight to Amritsar (1 h). We check into the hotel and will spend the rest of the day in the Golden Temple, where we participate in the religious ceremonies, have our meals and help in the kitchen with Karma Yoga. (overnight stay at the hotel B/L/D)
Day 4 to 6 Mcleod Ganj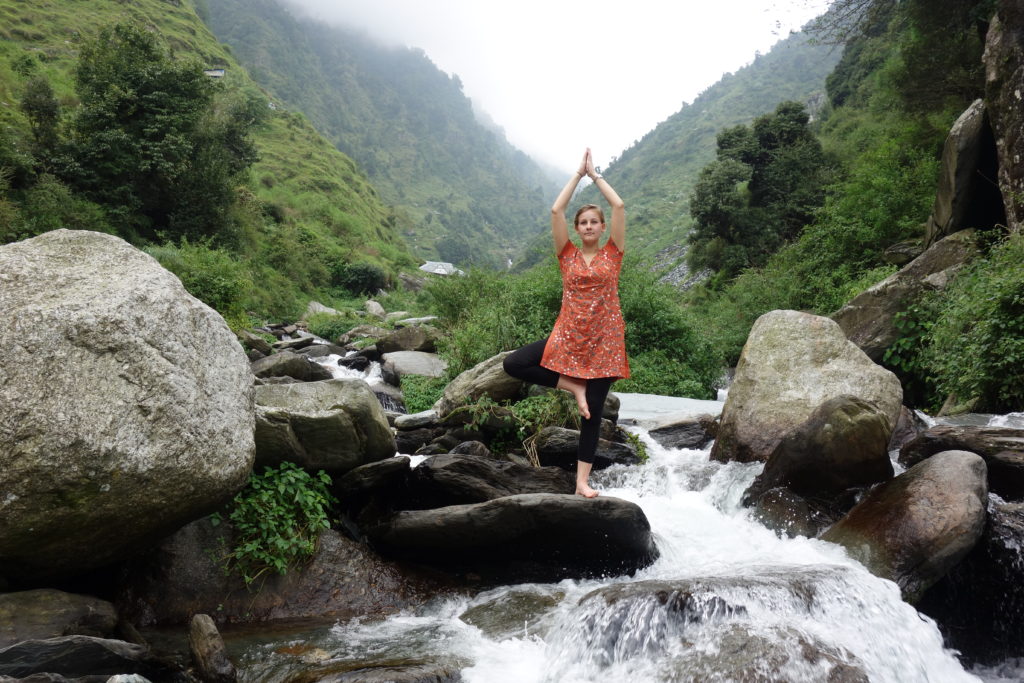 We take a 5 hour Transfer by Mini Bus to the Himalayas. Here, at an altitude of 1800 m, lies the beautiful Tibetan settlement Mcleod Ganj. Here, at the foot of the Himalayas, lives the Dalai Lama with a community of Tibetan refugees. We will stay for the next night in the Ram Yoga House. In the afternoon and morning we will attend different Yoga classes in different styles and with different teachers. Also we will join morning Buddhist Meditation, will visit the Dalai Lama Temple and dive deep into Buddhist Yoga and Philosophy. In the evening of Day 6 we take the overnight Bus (10 hours) to Rishikesh. (2 overnight stays at the hotel, morning Amritsar breakfast -/-/-)
Day 7 to 9 Rishikesh
We will spend 3 days in the World yoga capital, Rishikesh. The pilgrimage place is situated at the banks of the holy River Ganga.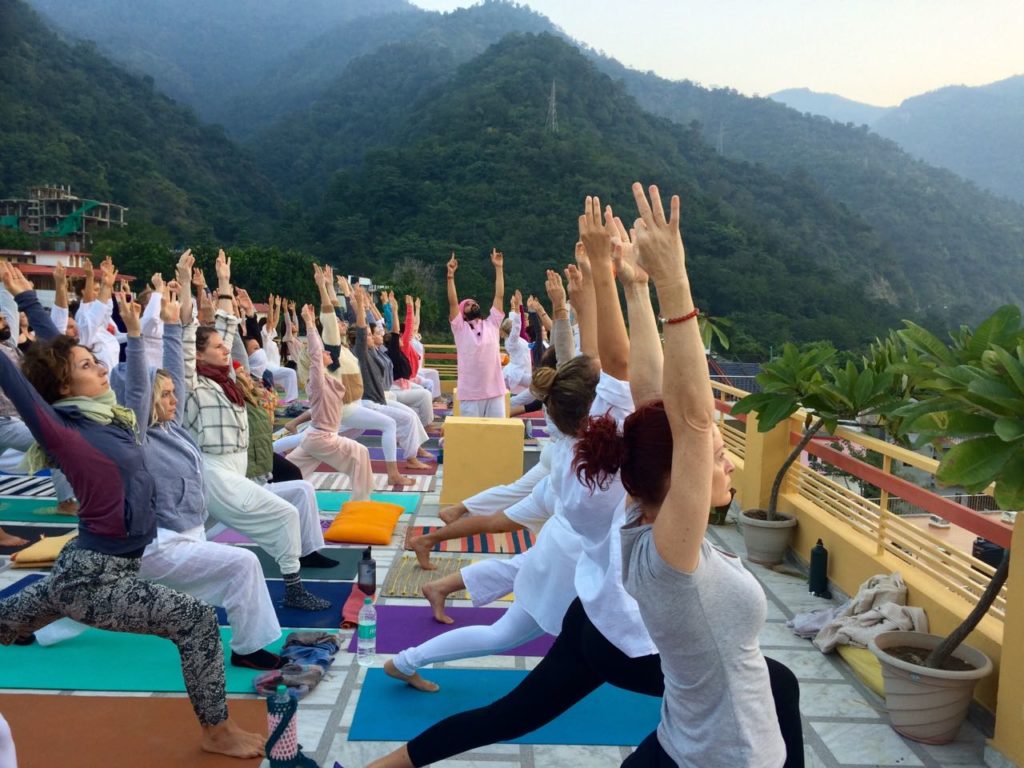 Here we stay in an Ashram (or in a hotel next door) and will participate in the Ashram program with morning meditation, Yoga classes, Fire ceremony, healthy meals and evening Kirtan and Satsang.
We will explore Rishikesh and Haridwar (another important holy place for Hindus), have some Yoga and Spiritual workshops and will attend the famous Arti (Ceremony) at the Ganges. (3 overnight stays at the Ashram B/L/D)
Day 10-13 Varanasi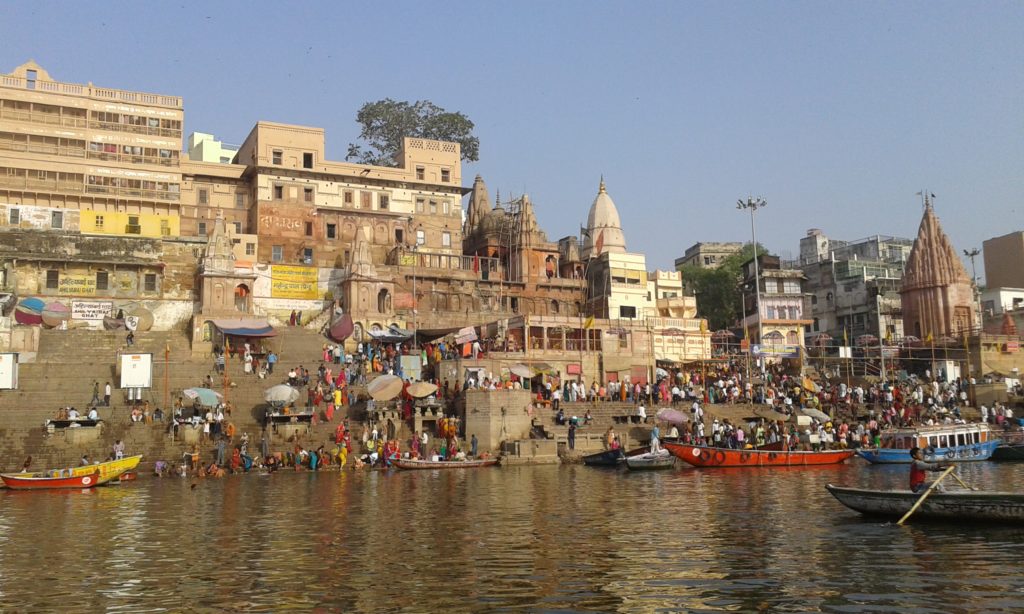 Our Journey continuous by flight to Varanasi. Here we will spend another 2 days diving deep into Hindu rituals and beliefs. During our morning and evening Ganga boat tours we will be able to observe the washing rituals, the cremations and fire ceremonies. We will also join a public and very Indian Yoga class and visit some famous temples. (3 overnight stays at the hotel -/-/-)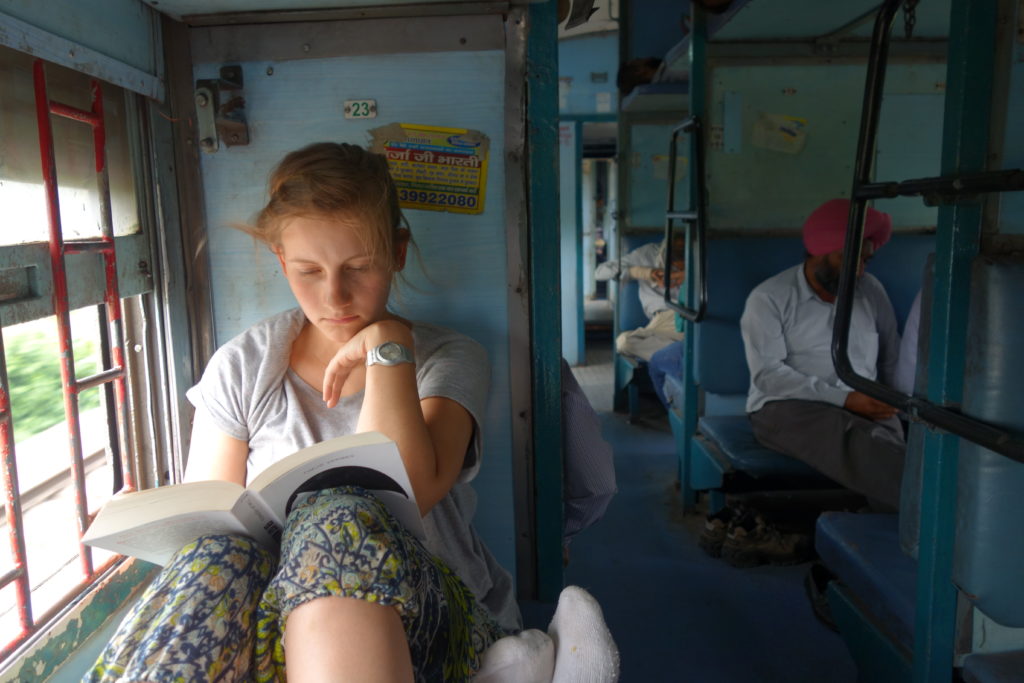 On Day 13, something very exciting : we will now travel like real Indian pilgrims by train. We take the 24 Hours Train journey from Varanasi to Ajmer near Pushkar. But during these 24 Hours you can not only take some rest and digest some of the impressions from the last 2 weeks, but also get chance to interact with fellow Indian travelers and gain some more knowledge about Indian culture and lifestyle.
Day 14-15 Pushkar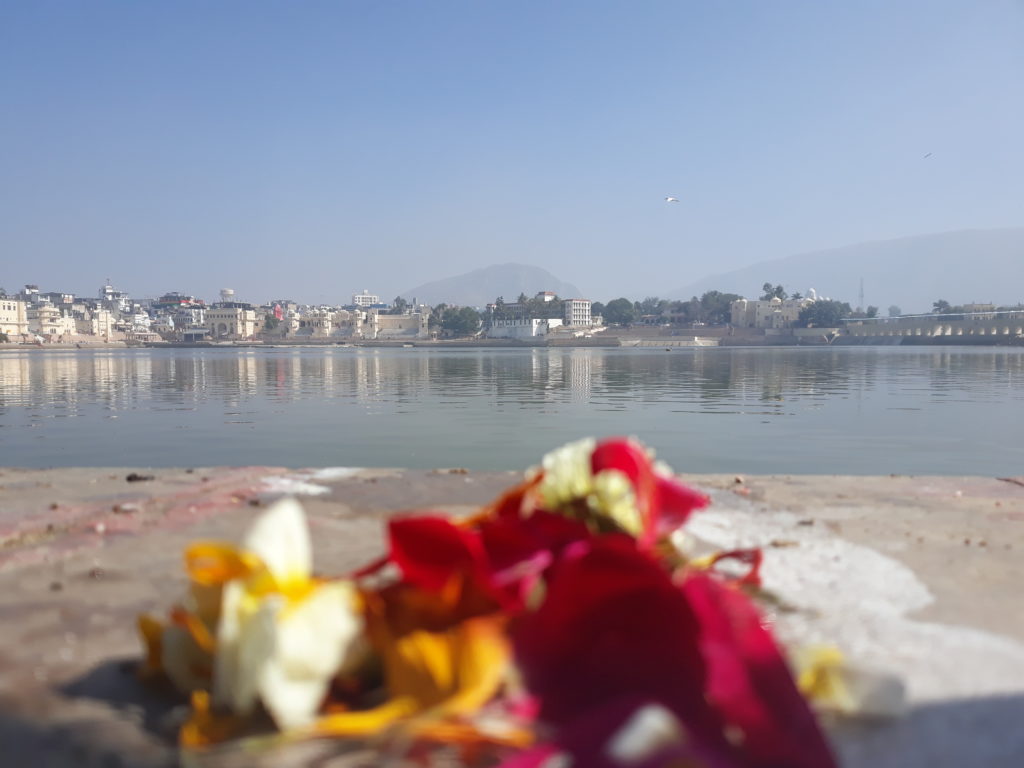 Pushkar is a cute little town, but almost as important as Varanasi for Hindus.
It is famous for the holy lake of Pushkar. We will reach Pushkar in the afternoon of day 14 check into a very quiet little hotel.
In the evening we will walk into town for a first glimpse of the lake and for a nice dinner.
The next day we will have a morning Yoga class up on the Savitri Temple Hill, join a ceremony with a priest at Pushkar lake and visit the only Brahma Temple in the world. (2 overnight stays at the hotel, no Breakfast day 14 B/-/-)
Day 16-19 Shri Jasnath Ashram
Before you leave India and turn back to your real lives, enjoy these few days in the quietness of a real traditional Rajasthani Ashram with a real Guru.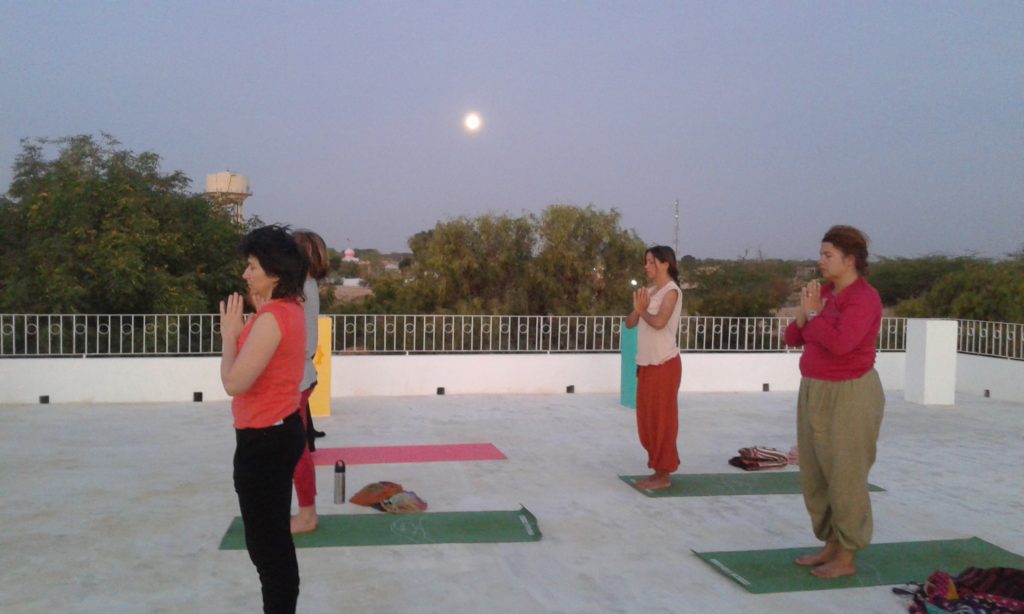 Enjoy the daily routine of Yoga classes, Meditation, Karma Yoga, Temple Ceremonies and Satsang with the Guru.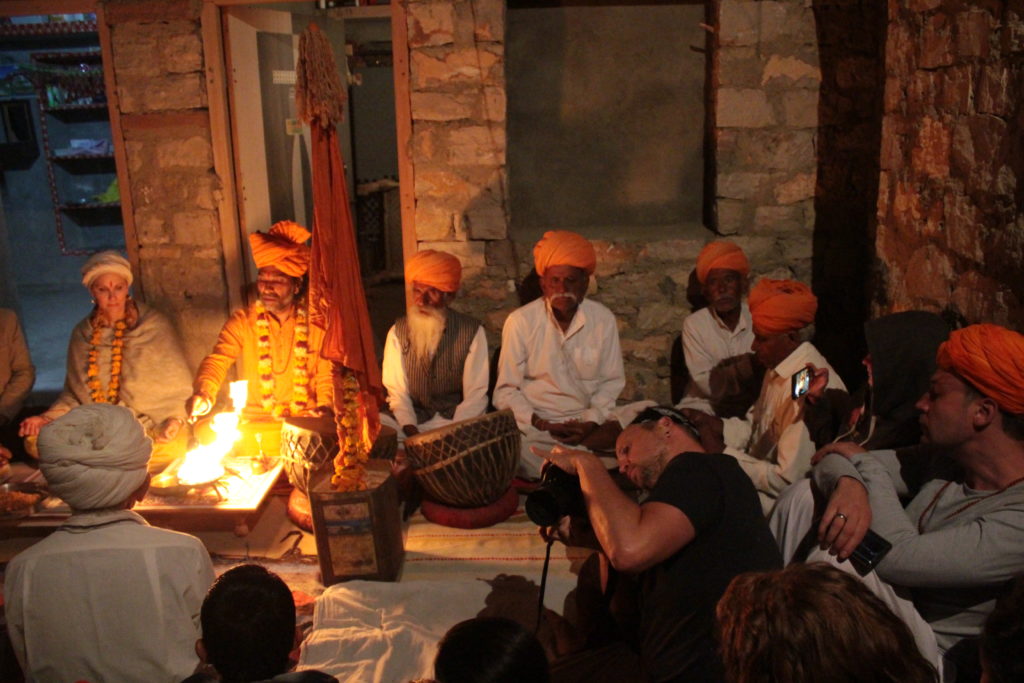 There is also plenty of time to relax, to enjoy delicious food, to interact with the locals around or to enjoy some Ayurveda massages in the wellness center. One treatment session is included in the tour package. (4 overnight stay at the Ashram B/L/D)
Day 20 Jodhpur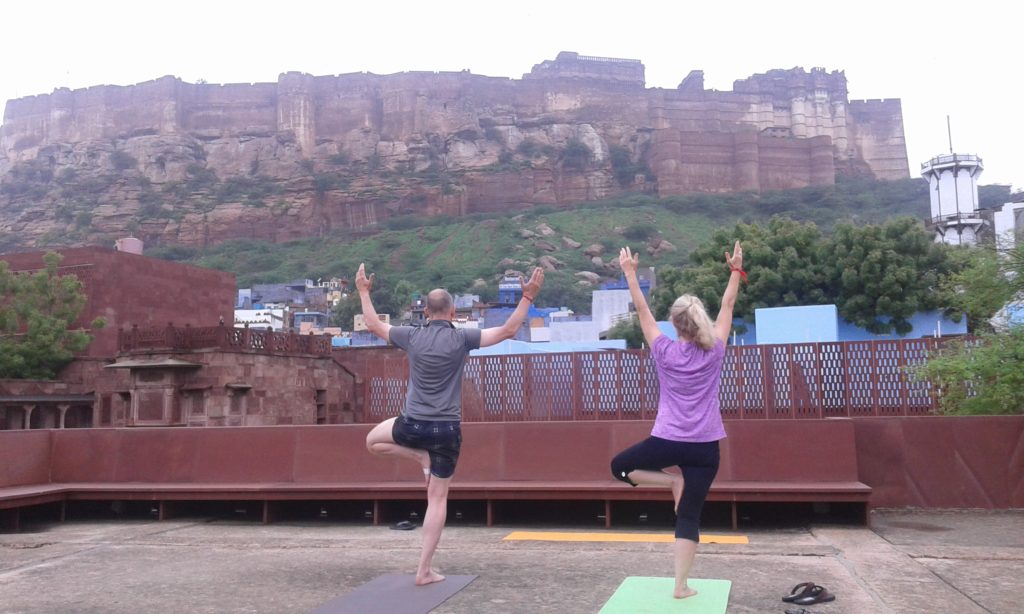 After a two hour transfer to Jodhpur with stop at Osian for the famous Satia Mata Temple visit, we have some time to explore the blue city, Jodhpur, before we board our overnight train to Delhi (overnight stay in train B/-/-)
Day 21 Delhi
You will have a Hotel room for the day ,till your flight departure. We can spend the day with some final shopping and a last dinner together. Then it is time to say " Namaste India".(hotel room available -/-/D)
Included Services:
18 nights accommodation in Twin Sharing Room
meals as mentioned (B= Breakfast, L=Lunch, D=Dinner)
Tour Escort and Yoga Teacher
everyday 1-2 Yoga and meditation classes
all activities and entry fees for Group Activities
all transportation (2 x domestic flights, 2 x overnight train, 1 X overnight Bus, Mini Bus and Taxis for all transfers
one massage
Not Included Services:
International Flight
Visa
not mentioned meals
extra activities
extra luggage for flights more then 15 kg
Fixed Departure Tour:
24.09.2022 – 14.10.2022
2500 Euro per person (4-16 Participants) Single room Supplement 450 €
The tour is also possible as a private tour with different departure dates. Please get in touch with us.
Yoga classes and tour escort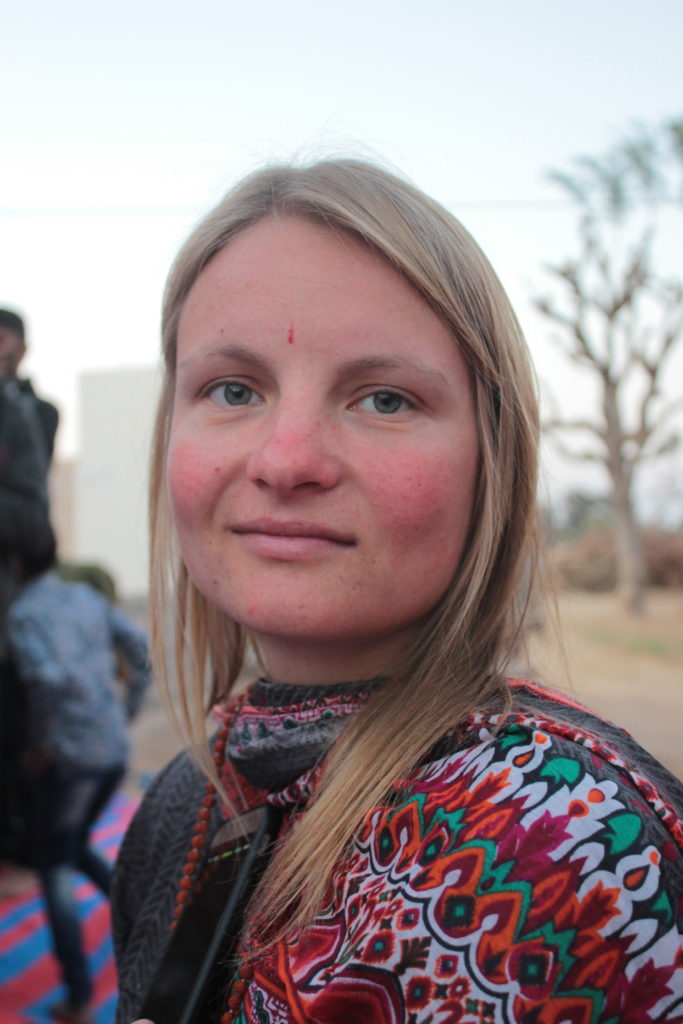 Whenever possible we will offer daily two Yoga sessions with Asana, Pranayama, Relaxation and Meditation Practice. We will either join Yoga classes at the Ashrams or schools itself or your accompanying Yoga Teacher will teach the classes.
Teachers and Travel escort: Sudha Mukti or Noor
Accomodation
The accommodation will be a mix of nice, clean and friendly hotels, Yoga Ashrams and Guest Houses.
List (according to availability)
Delhi: Dodwin Deluxe
Amritsar: City Park
Mcleod Ganj: Ram Yoga House
Rishikesh: Anand Prakash Ashram or Vedas Tapovan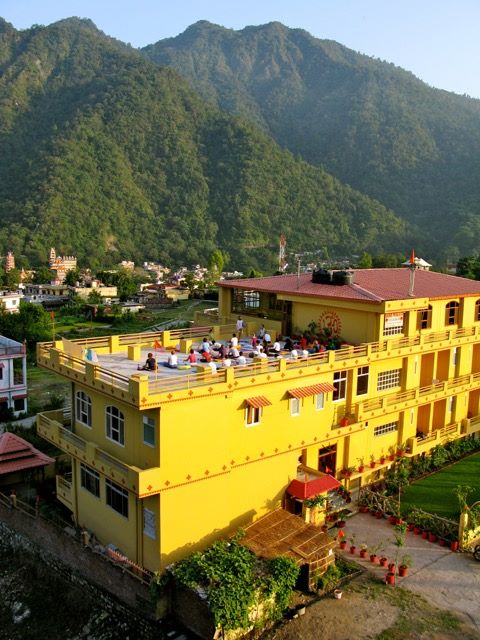 Varanasi: Ganapati Guest House
Pushkar: Rang Mahal
Rajasthan Ashram: Shri Jasnath Asan