During all of our courses, Retreats and tours most of the meals are included.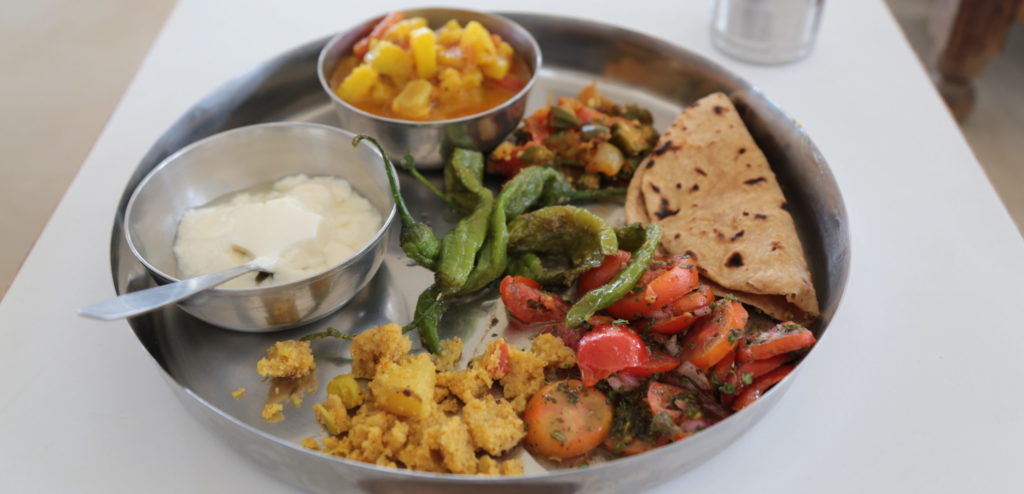 The meals are always vegeterian, indian, freshly prepared and very delicious. You will always have a variety of Dishes for brekfast, lunch and dinner.
Vegan, lactose free and gluten free options are possible.
During our Ayurveda Retreats the participants will enjoy individual prepared Dishes according to their constitutions.
In all programs we will always have the opportunity to join the kitchen team and learn some Indian, Yogic, Ayurvedic, Vegetarian and Sattvic dishes.