15 Days 80 Hour Yoga Teacher Training Course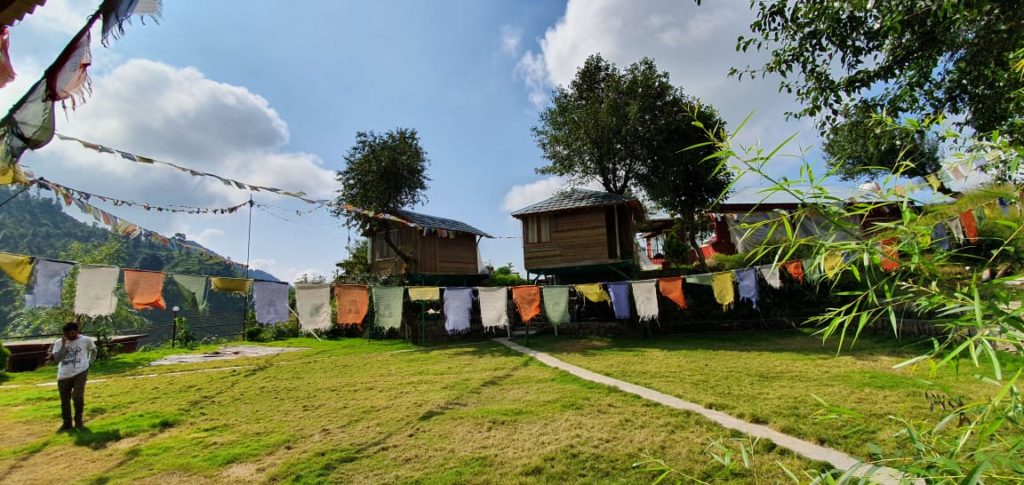 Yoga classes in the modern time consist 80-90 % of Asana and 5-10% of Pranayama practice.
Considering our lifestyle in which we spend most of the days sitting in front of computers crouching in unhealthy postures for a long time, an energetic and strong daily Yoga class with an focus on Asanas, will just bring you back in balance. And that is what Yoga is all about: BALANCE.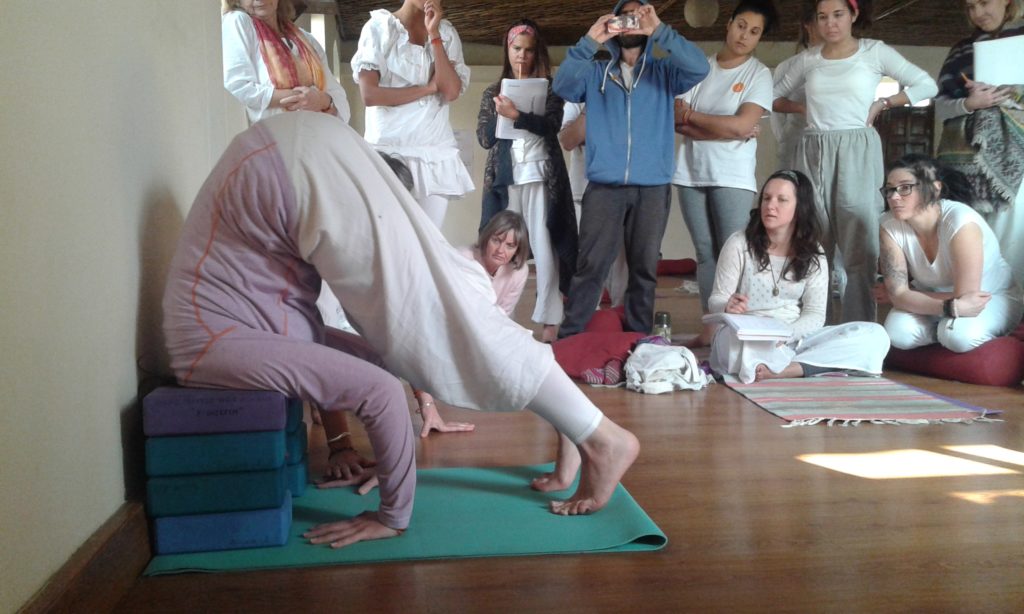 Of course it is therefore only more important, that the Yoga teacher has a profound knowledge of Human Anatomy and how to apply the theory in a practical Yoga class through Alignment, cueing and correction.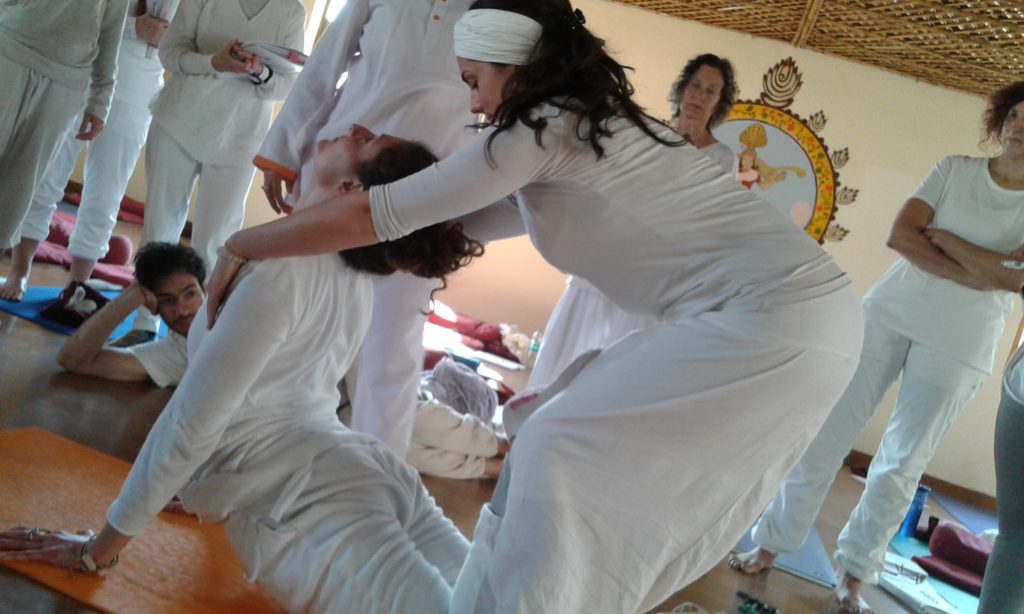 Repetitive wrong alignment and pushing can result into injuries. Also lack of knowledge about the variations suitable for different bodies and the reasons some student may be stuck in a particular pose, can result into wrong guidance. This reflects into not only frustration for the student, also goes against the yoga principles of understanding each body as different and unique. For students who already suffer from injuries or diseases, a teacher equipped with a good understanding of body anatomy can be a blessing.
What you will learn in this course:
Anatomical and physiological theory related to Yoga Asana, Pranayama, Meditation and Relaxation
The Spine and Asana Practice
anatomical movements and how it's applied to postures
understand the relation between Asanas and contraindications
deep understanding of muscle work
Cuing, Alignment and adjustment for 50+ Asana
This course is for:
Yoga teachers who want to deepen their knowledge about anatomy
Yoga teachers who want to get trained in Alignment, Cuing and Adjustments
Everyone interested in the Relation of Anatomy, Alignment and Yoga
For Yoga Alliance registered Yoga teachers who want to get certified Continuing Education Hours
The Course Venue
This Yoga course will take place in the beautiful mountain Camp "Riverside Resorts" in the town of Mcleod Ganj ( altitude 1800 m) in the Indian Himalayas.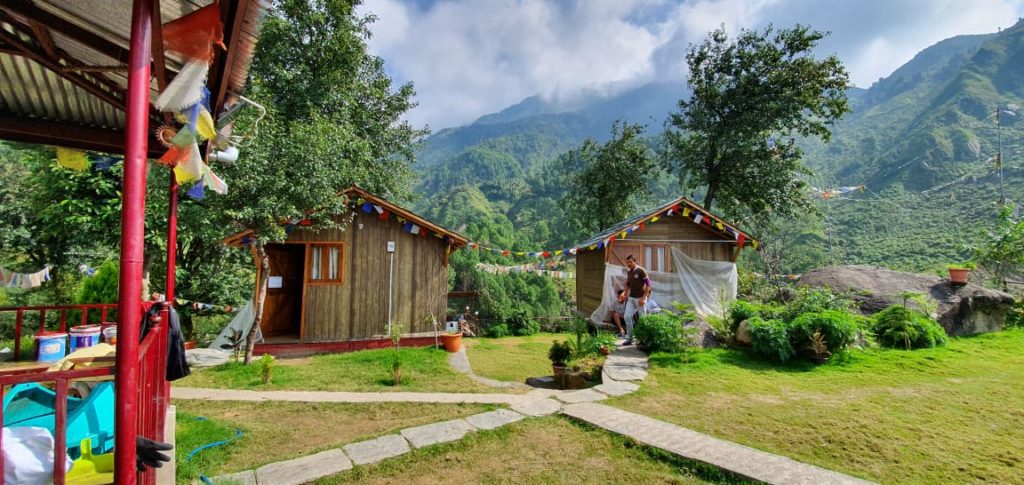 You have the choice between staying in a tent or in a small cottage or tree house.
In the morning you will wake up to the sound of the adjacent stream and the singing of the birds. The daily Yoga classes will take place on a green camp lawn surrounded by snow capped mountains.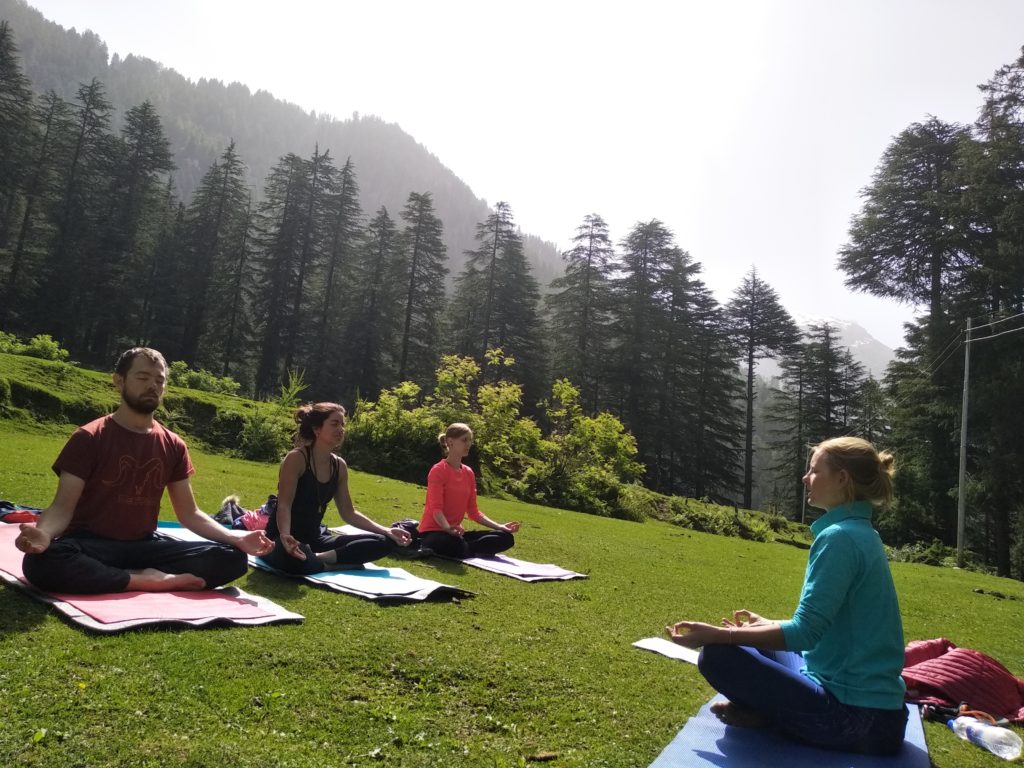 The camp is the ideal spot for some quietness and relaxation. We will also set up a small massage center, where you can enjoy daily Ayurveda or Tibetan massages.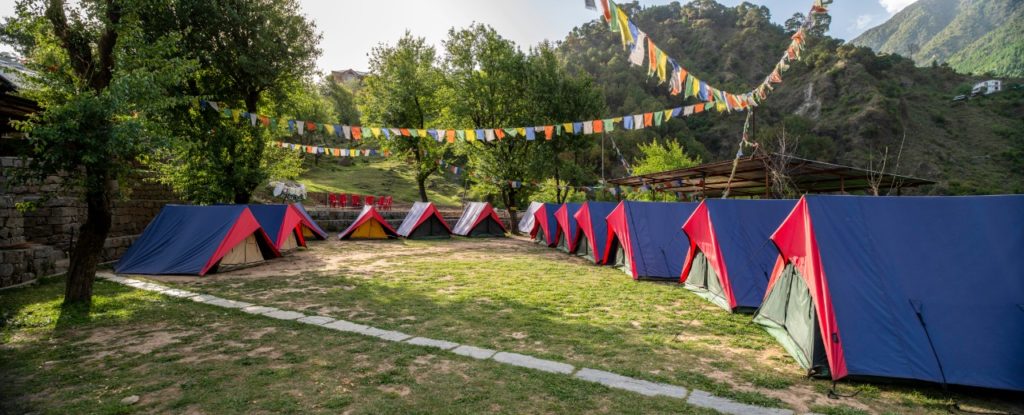 The food will be cooked fresh by our own camp cooks. It will be served as an Indian vegetarian buffet.
Program
Day 1 Arrival in Delhi, transfer to the Hotel
Day 2 Day in Delhi including a visit to an NGO, Yoga class with the Children there, and a visit to the world famous Isckon temple and attending the renowned Aarti there . In the evening overnight bus to Daramshala (10 hour journey)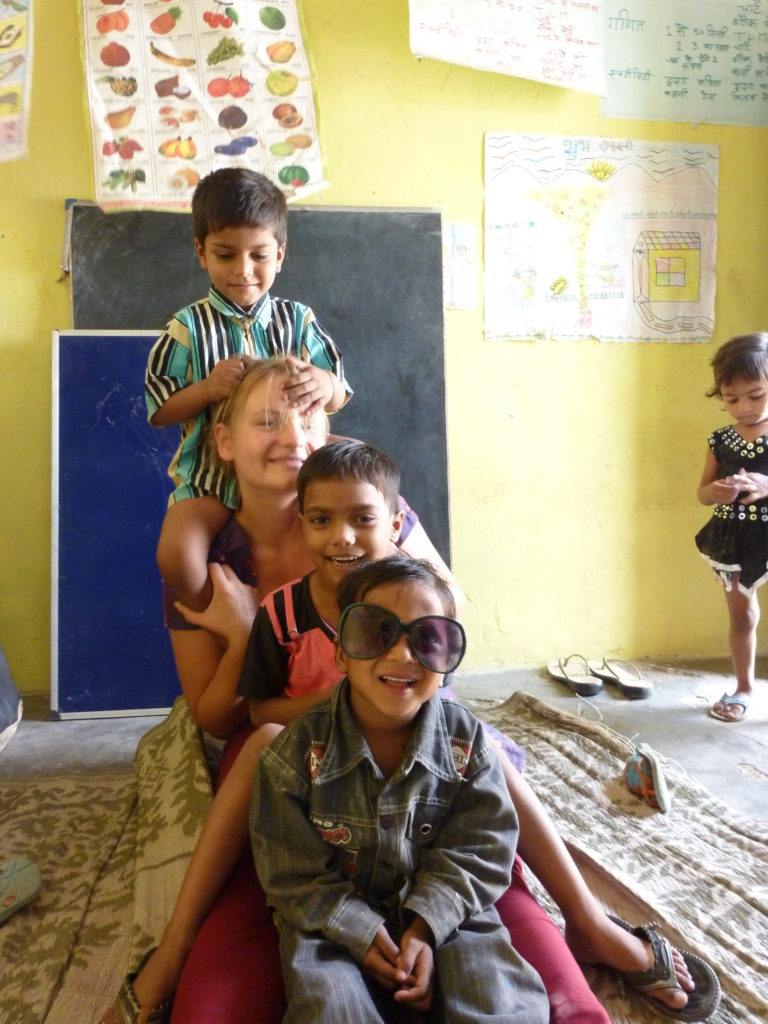 Day 3-13 Yoga Teacher Training Course
Daily schedule:
7:00-7:30 Meditation
7:45-9:15 Yoga class with special focus on Cueing, Alignement and Correction
9:30 Breakfast
10:00-13:00 Anatomy class in lecture and workshop style, breaks in between
13:30 Lunch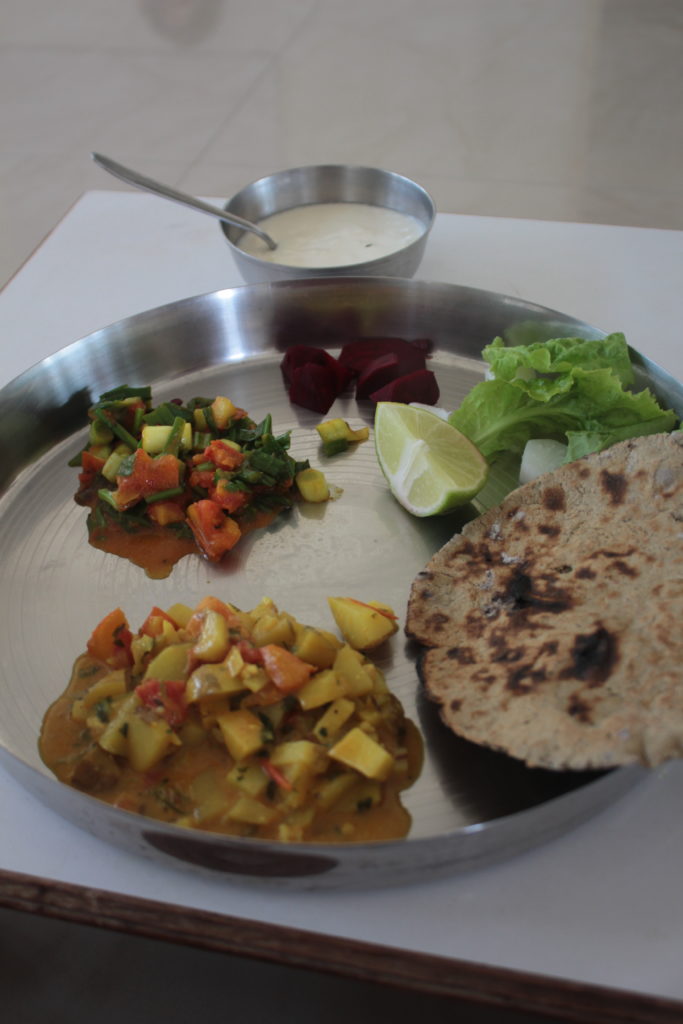 14:00 -15:00 Free Time
16:00 Tee Time
15:00-18:30 Alignment, Cueing and Correction Workshop Style (breaks in between)
19:00 Dinner
20:00 Evening Program (Last night graduation Ceremony)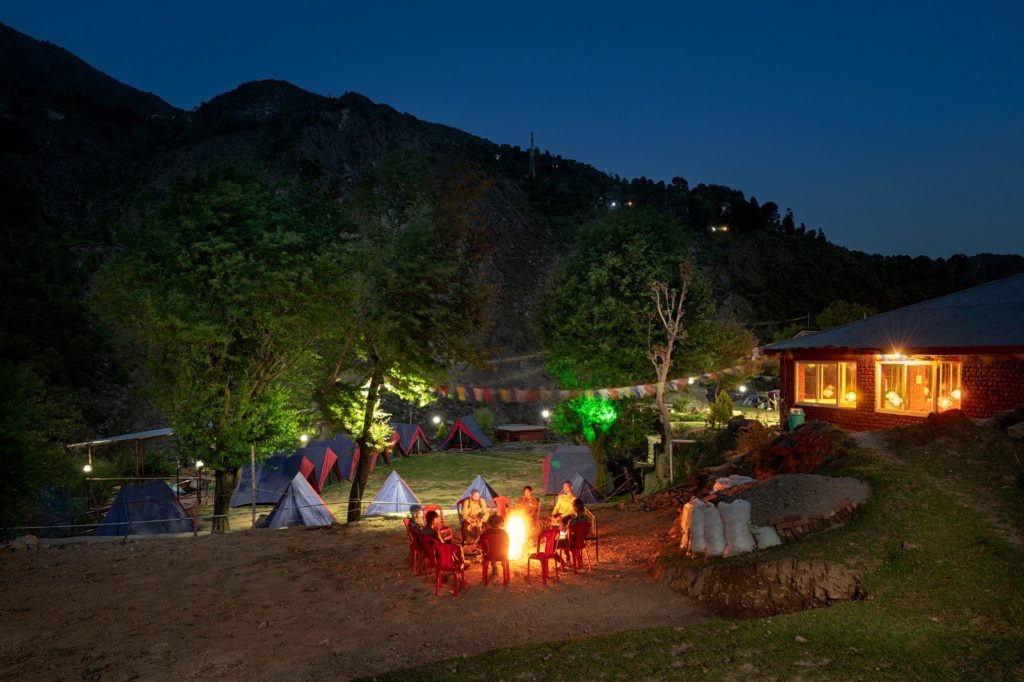 Day 14 In the Evening overnight bus (10 h) back to Delhi
Day 15 Room in Delhi for the night. Departure
Included Services:
2 nights stay in Delhi Hotel with breakfast
all transfers
sightseeing in Delhi with transportation and Lunch in NGO
Bus Delhi-Daramshala/Daramshala-Delhi
12 days/11 nights stay in Camp in 2 men sharing tents with 3 vegetarian meals, free water and tea
common bathroom
2 weeks 80 Hour Yoga teacher Training course certified with Yoga Alliance with Course Material
certificate (continuing education hours with Yoga Alliance)
Program Leader and Yoga Teachers
Not included:
International Flight
Visa
Outside Meals
Group departure:
15.05.2021-29.05.2021
Price per Person: 1300 € (4 to 16 participants) Single room/tent supplement charge: 200 €
extra:
stay in cottage with attached bathroom: 150 € extra
Stay in Tree House with attached toilet: 100 € extra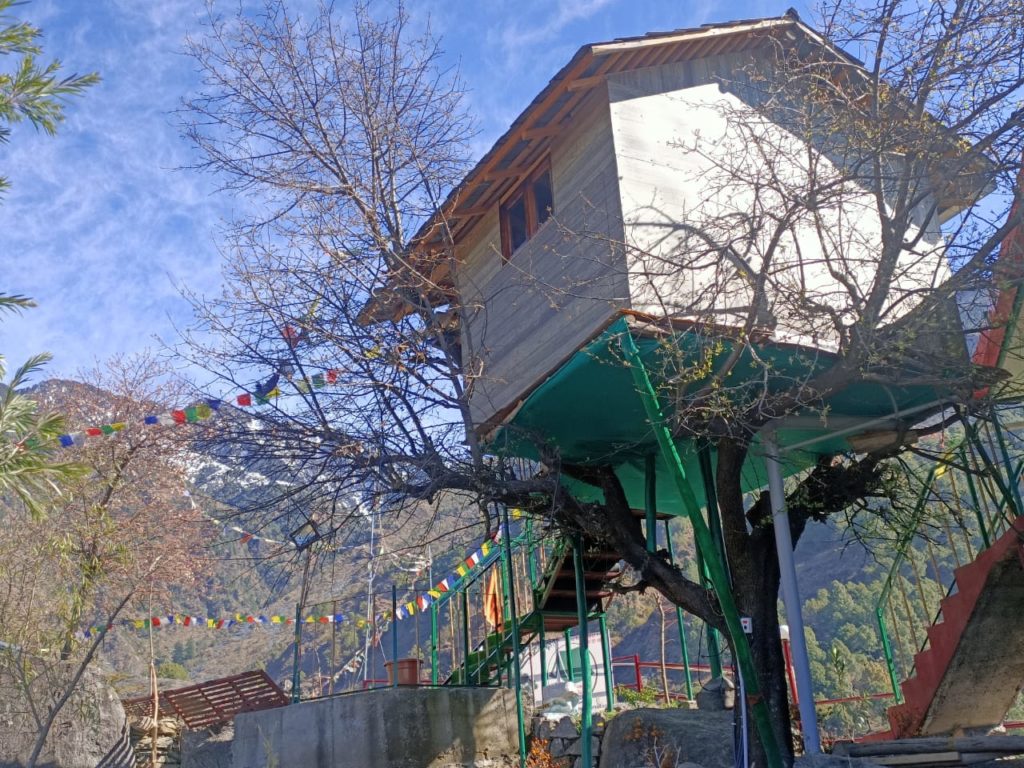 go by flight: 2 ways 150 € extra
After the course you can also join our 7 days Yoga Trek. Please contact us for more information.
YACEP (Yoga Alliance Continuing Education Provider), Course Facilitator and Yoga Teacher: Sudha Mukti and Noor
Sudha Mukti will coordinate all your classes, theory and practical session.
Noor, specialized in Yoga Anatomy and a body movement teacher by profession will teach you the some times considered dry topic of Anatomy in a fun and easy understandable way.
The Human body is amazing and fascinating and so is its relationship to breath. The course will explore this theme and and try to develop a connect between modern science and the ancient yoga principles. The anatomy theory class, the morning yoga class, and evening workshop will be inter-related, giving the student a practical and hands on understanding of the principles of yoga anatomy.
Yoga Camp
The Camp is located a comfortable 2 km downstream from the main McLeod Ganj market, thus maintaining its own serenity and peace.
There is one dining area which is also suitable for lectures and indoor classes.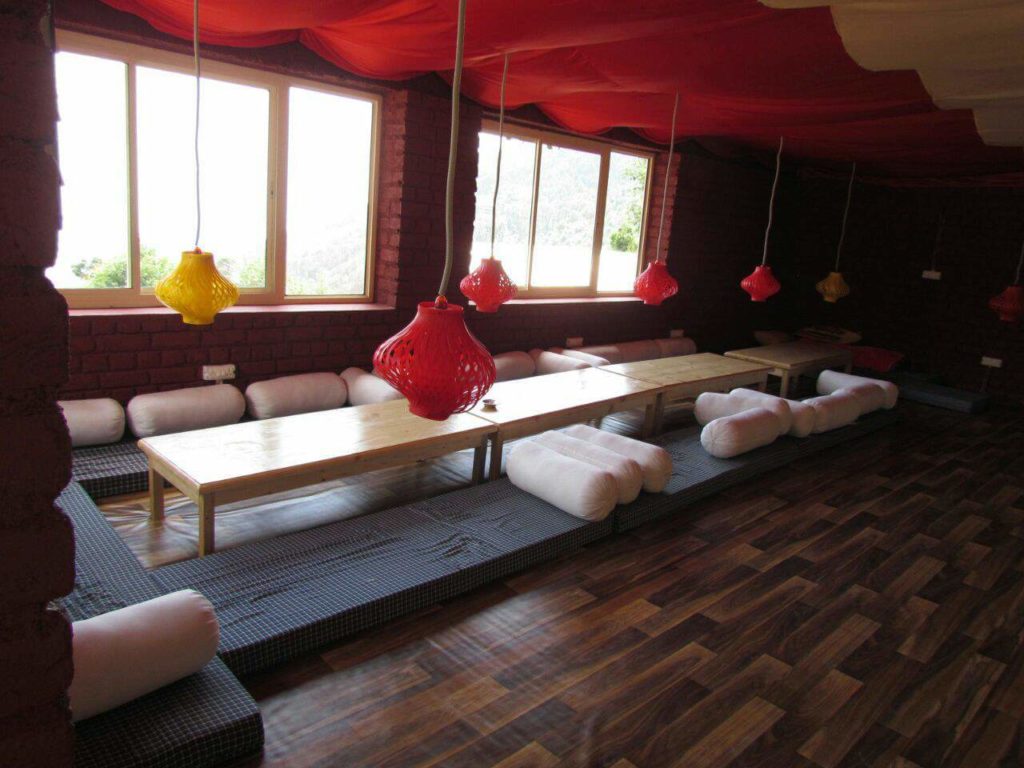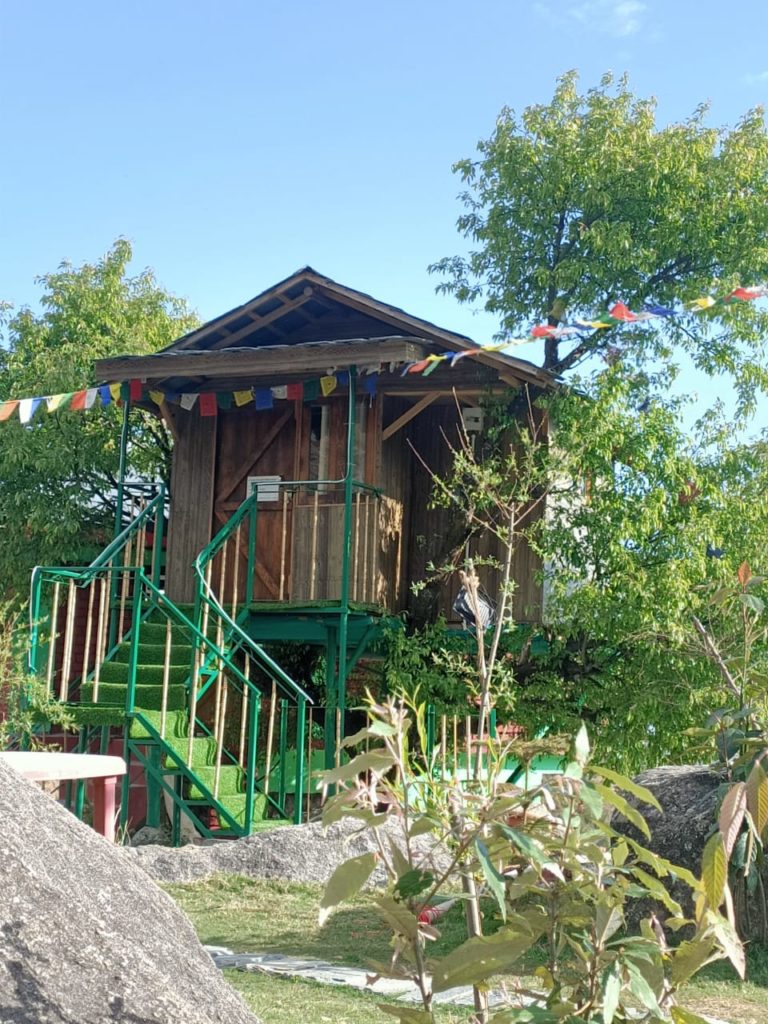 Participants have the choice of staying in simple but spacious tents, cottages or tree houses.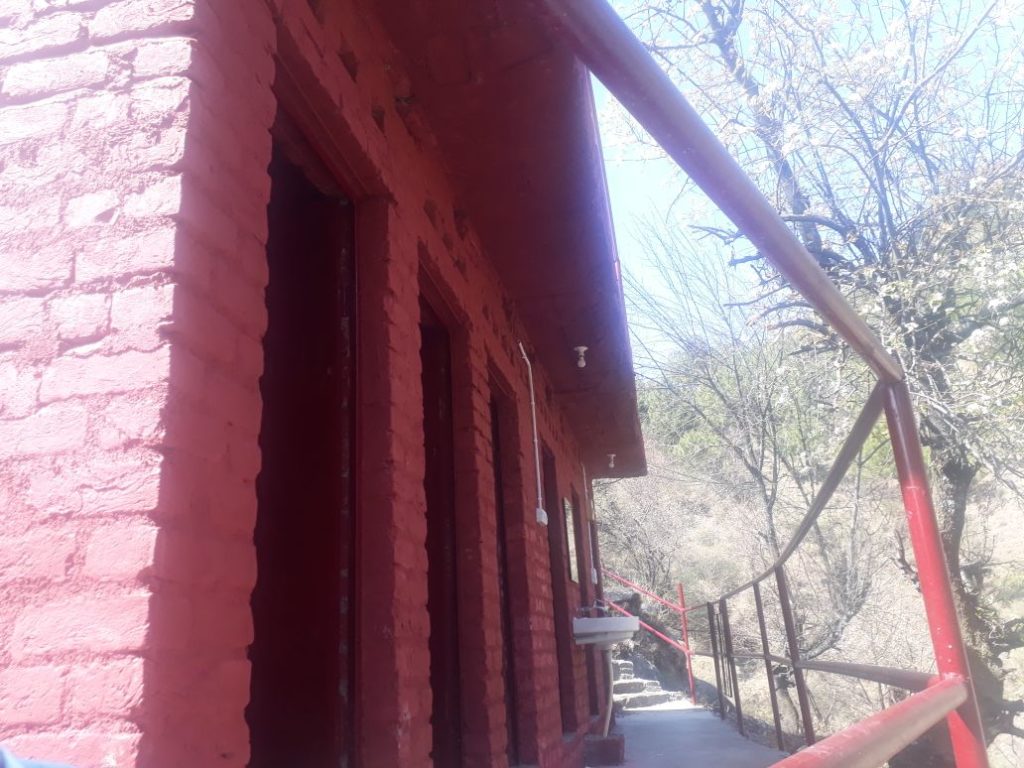 While the cottage has an attached bathroom and the tree house an attached toilet, there are 10 common and clean bathroom facilities and 10 common toilet facilities available.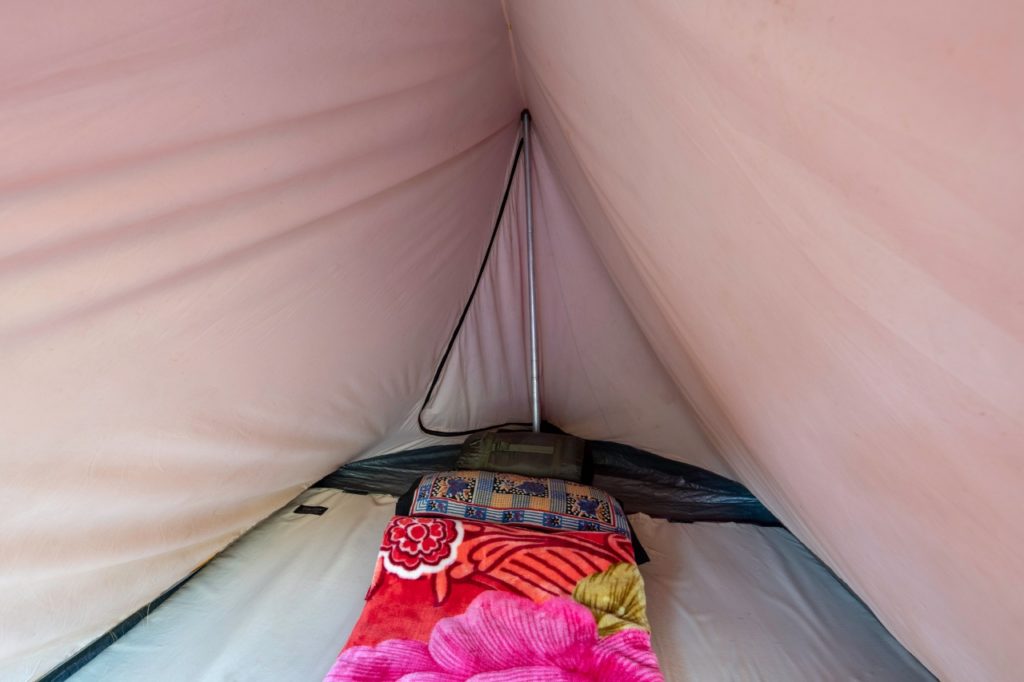 All staying options are on 2 men sharing base. Single stay possible.
What to bring
Recommended List:
loose and light clothes (knee and shoulder covered, preferable white or light colours), all clothes available in Mcleod Ganj
one schal or scarf
thick socks
sweater, jacket, head
walking shoes
small backpack
slippers
towels
sun glasses
toiletries (sun lotion) and small medical kit ( in Mcleod Ganj you can get anything)
passport (copy), credit or ATM card, some cash in your currency (ca 50-100 €),
mobile phone, camera, charger (no adapter), maybe laptop
notebook, writing material
lots of curiosity and excitement
Mcleod Ganj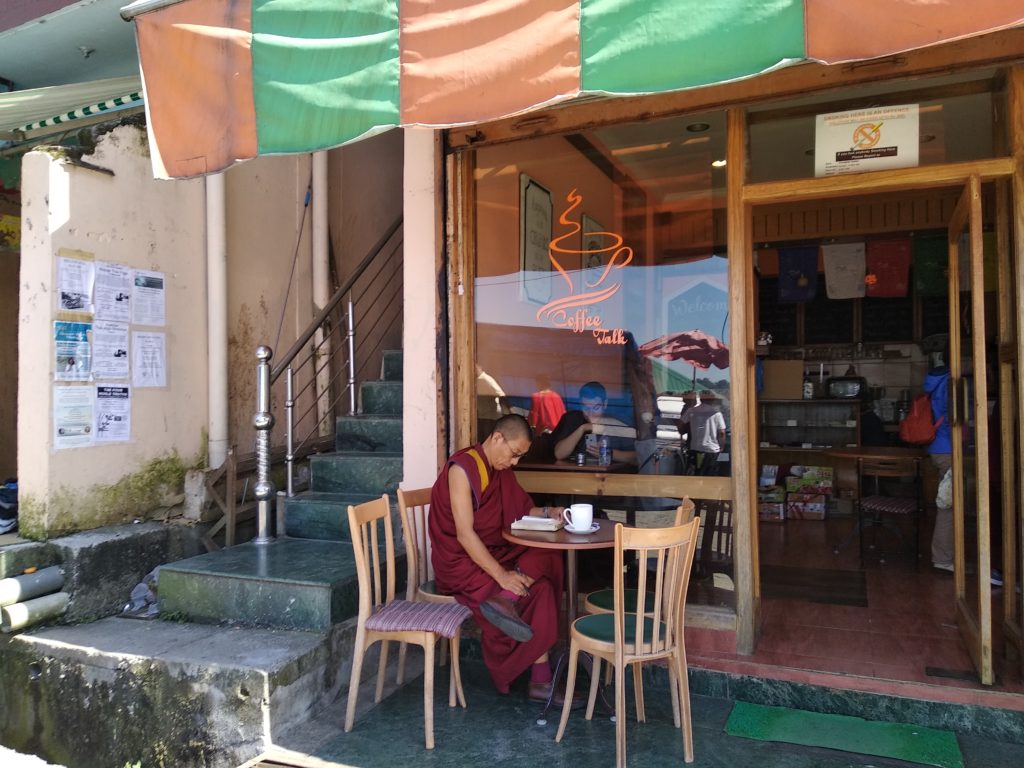 The small Tibetan settlement Mcloed Ganj is only 2 km away from the Yoga Camp. It is the residing place for the Dalai Lama and other Tibetan refugees. The world famous Dalai Lama Temple and the Tushita Meditation Center are the main attractions here . The near by villages of Dharamkhot and Baghsu invite for small hikes. Mcleod Ganj is a popular tourist destination with beautiful cafes and restaurants, and many treks around.