15 Days Yoga Camp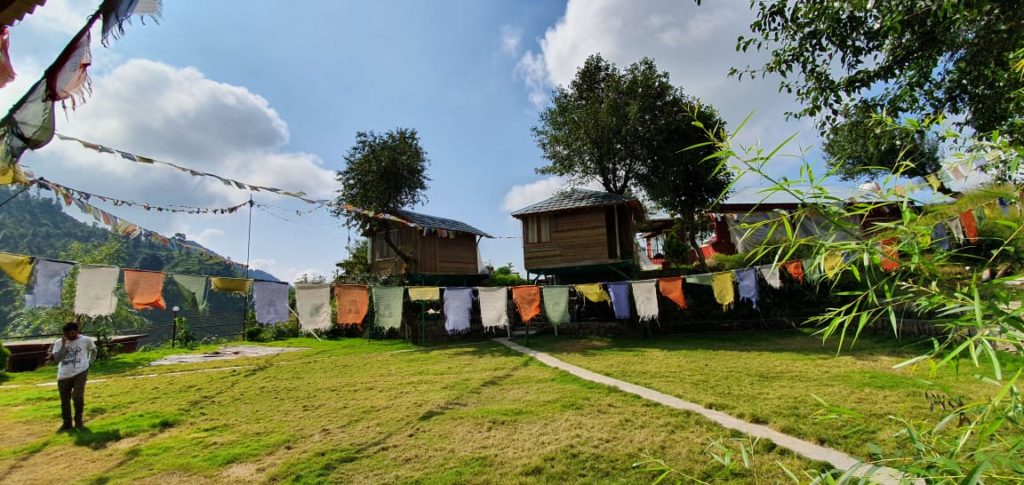 This Yoga Camp at Daramshala is for everyone who would love to practice Yoga in the Indian Himalaya, loves nature and are on a limited budget.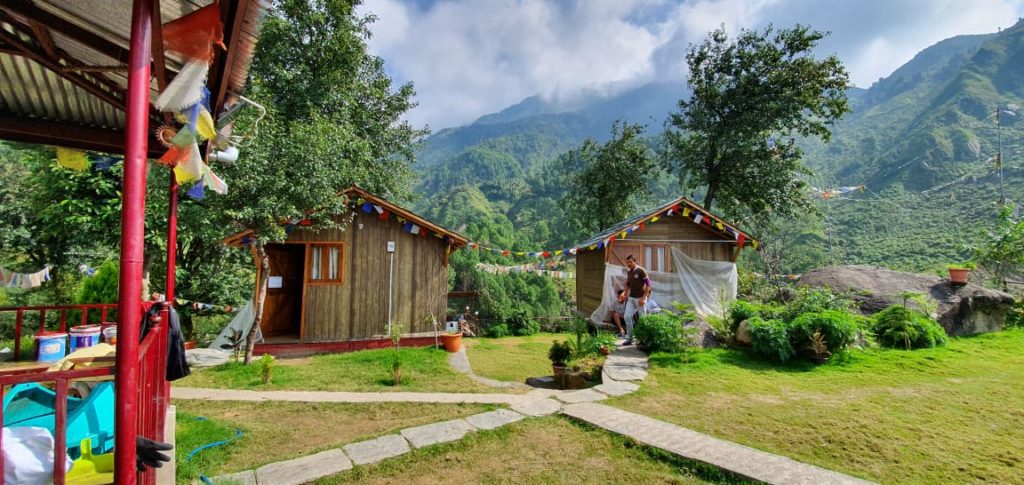 You have the choice between staying in a tent or in a small cottage or tree house.
In the morning you will wake up to the sound of the nearby stream and abundant birds. The daily Yoga classes will take place on our green camp lawn surrounded by snow capped mountains.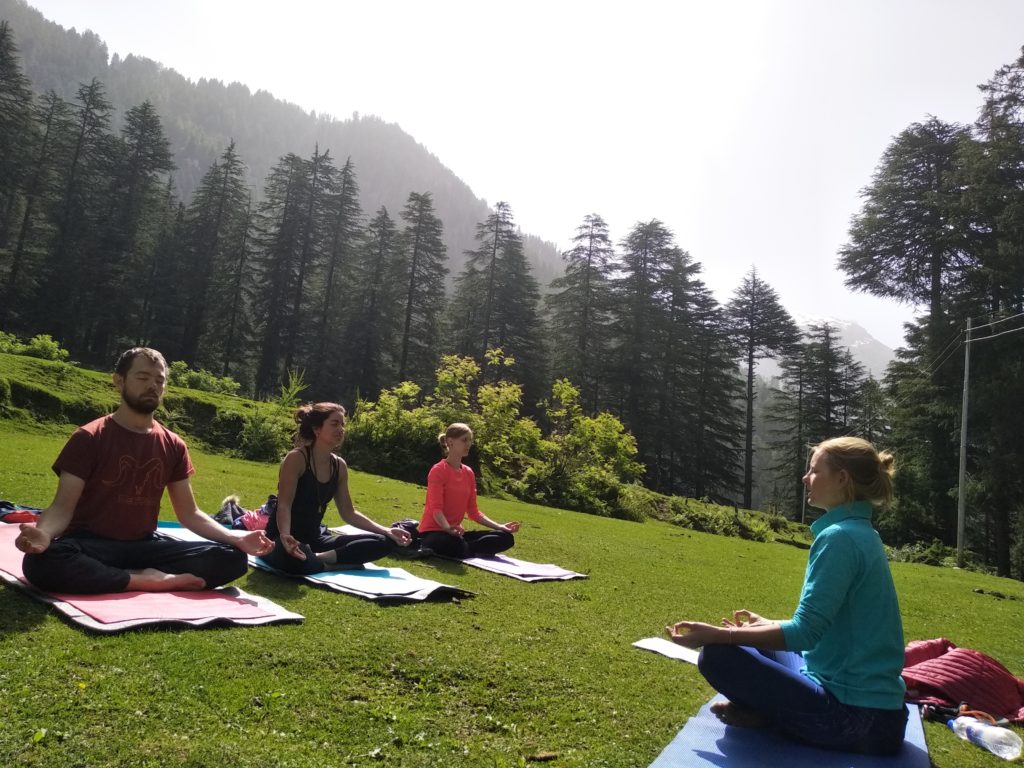 The camp is the ideal spot for some quietness and relaxation. We will also set up a small massage center, where you can enjoy daily Ayurveda or Tibetan massages.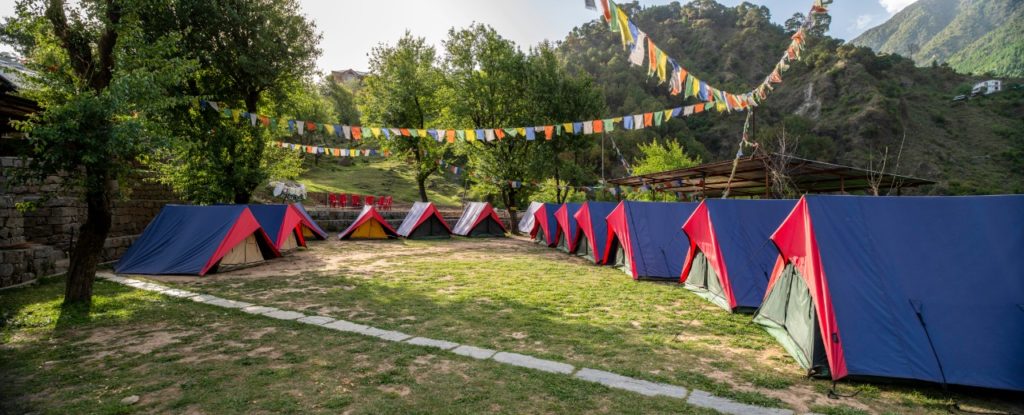 The food will be cooked fresh by our own camp cooks. It will be served as an indian vegeterian buffet.
Besides the daily 2 Yoga classes we will also offer daily a 2 hour workshop on different topics like:
Pranayama
Meditation
Philosophy
Mantra
Yoga Lifestyle
Cooking Class
Ayurveda
Mudra
Our evening programs consists of Kirtan, Statsang, Meditation and more.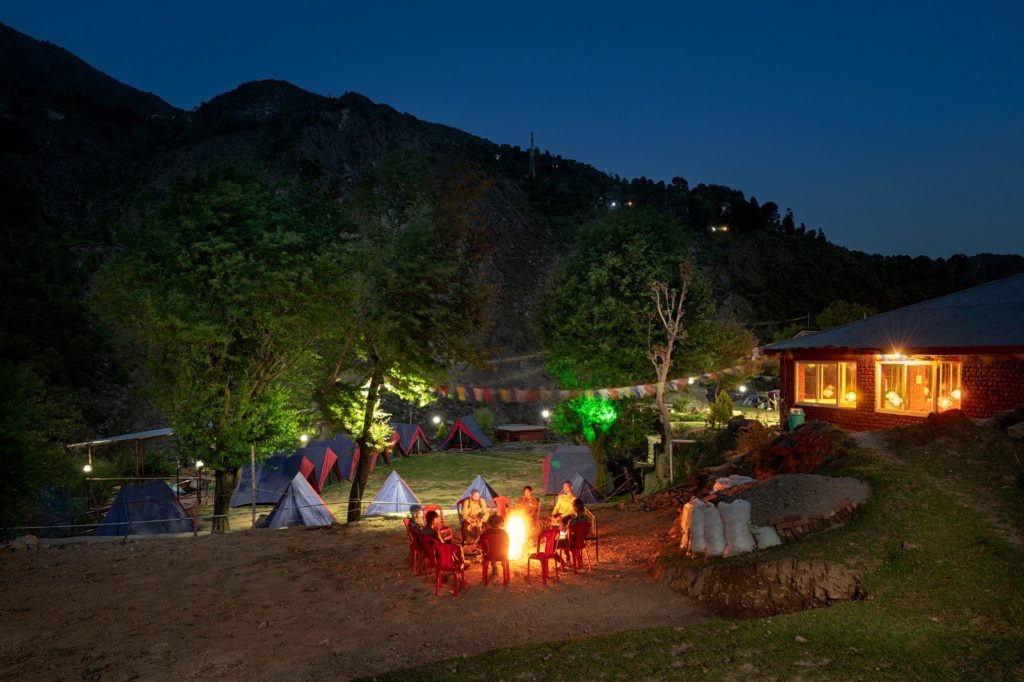 We also invite guest teachers for the workshops and evening activities .
For some Yoga classes we will also go out to other Yoga Schools, so that you can experience a variety of Yoga styles in India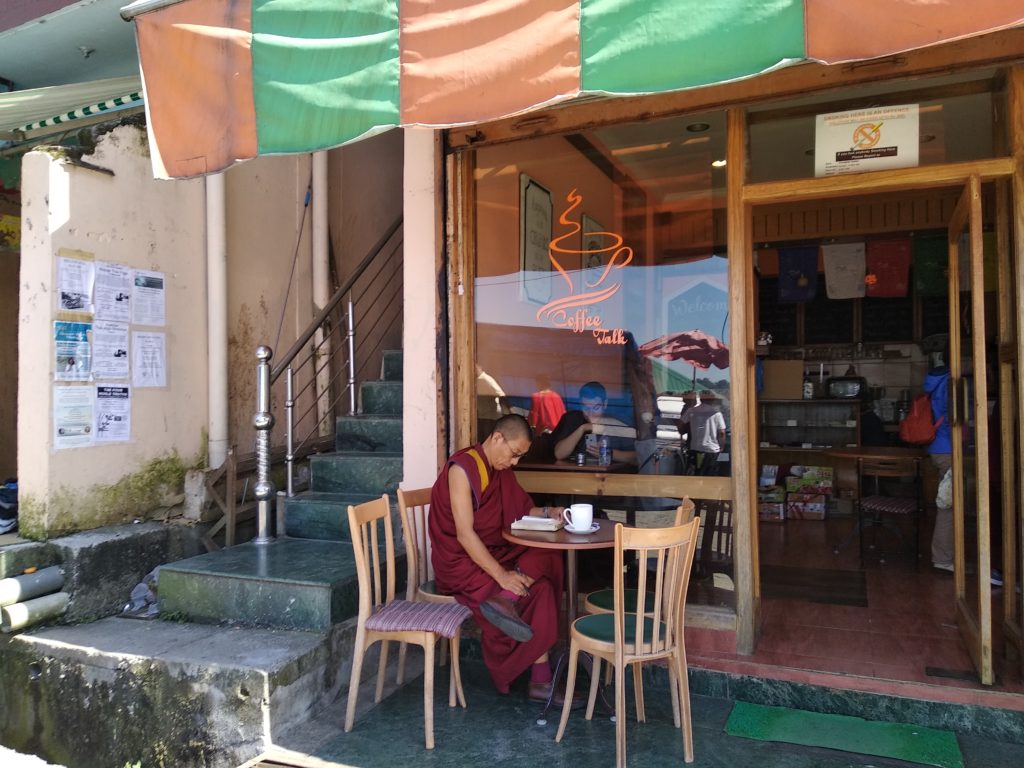 The small Tibetan settlement Mcloed Ganj is only 2 km away. Here lives the Dalai Lama and other Tibetan refugees. Here we will visit the Dalai Lama Temple and the Meditation Center Tushita. The near by villages Daramkhot and Baghsu invite for small hikes. Mcleod Ganj is a tourist destination with nice little cafes and restaurants.
Included in our 2 weeks Yoga Camp is also a three days Hike up to the snow line on 3300 Meter .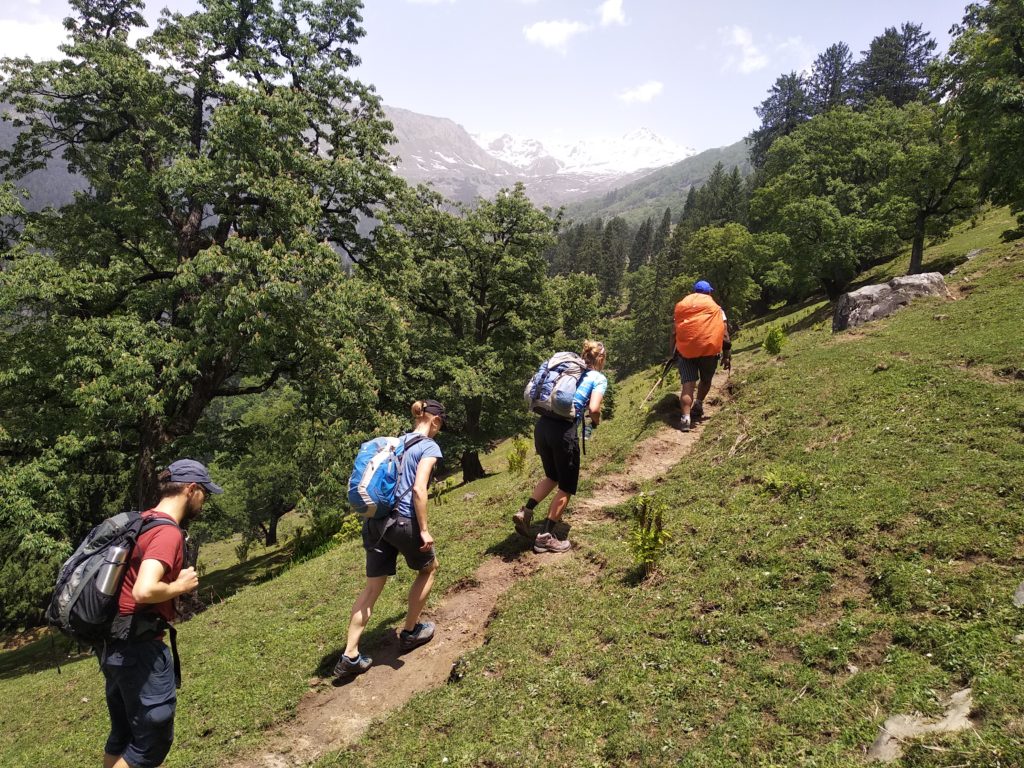 Program
Day 1 Arrival in Delhi, transfer to the Hotel
Day 2 Day in Delhi with visit of NGO and Yoga class with the Children and Iscon temple visit for Arti. In the evening overnight bus to Daramshala (10 h overnight journey)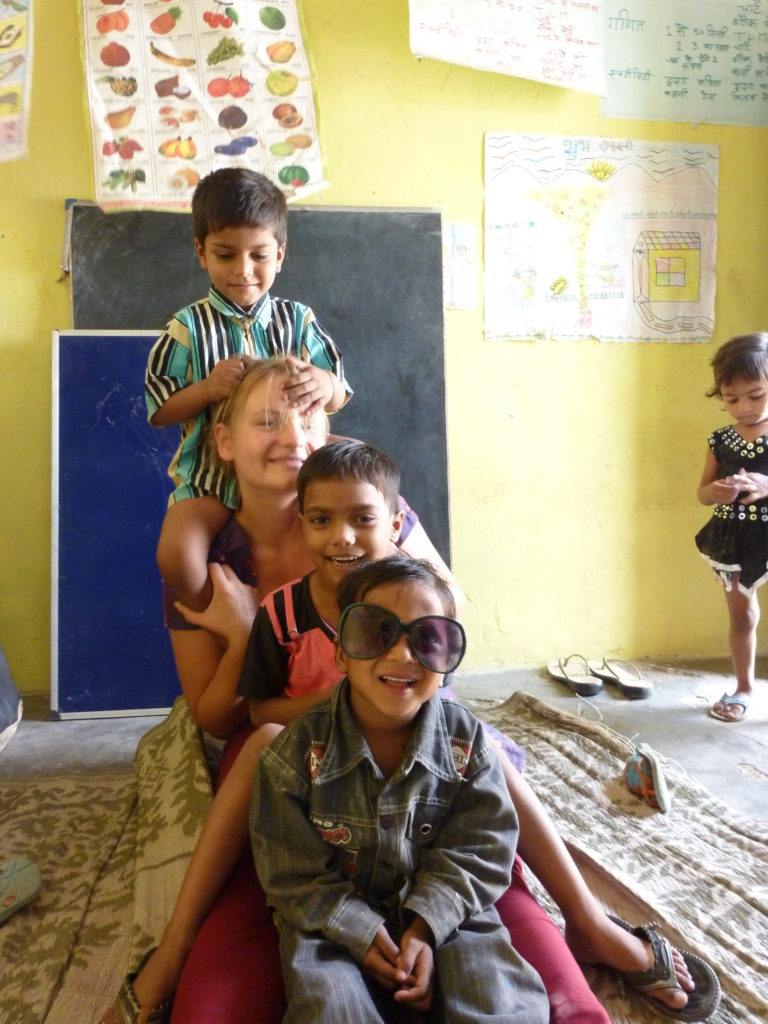 Day 3-13 Yoga Camp
Daily schedule:
7:00-7:30 Meditation
7:45-9:15 Yoga class
9:30 Breakfast
11:00-13:00 Workshop
13:30 Lunch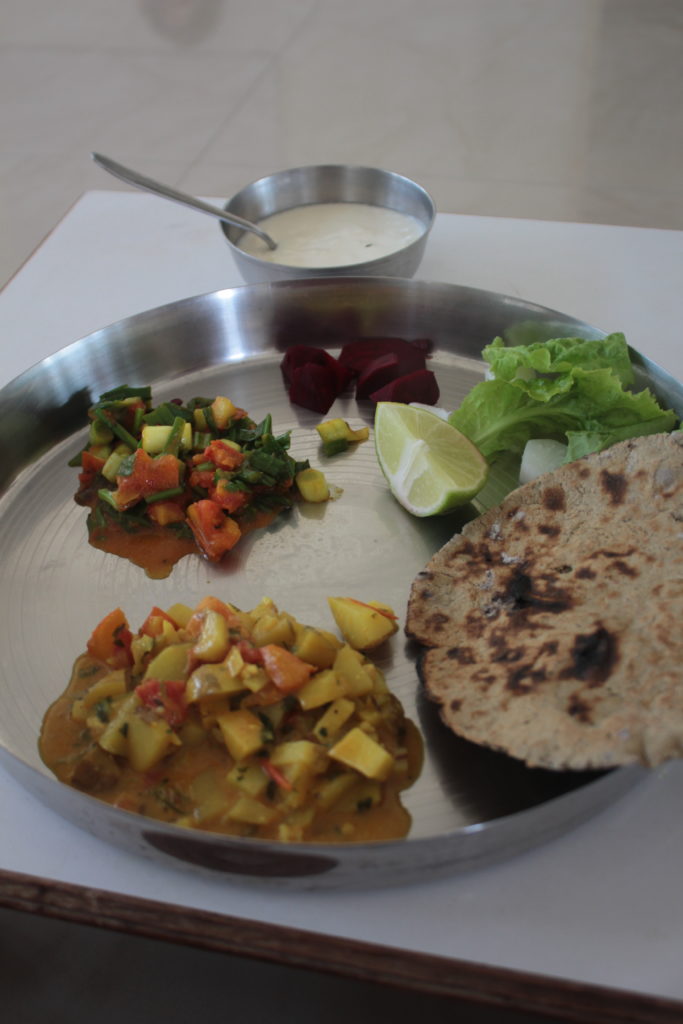 14:00-16:00 Free Time
16:00 Tee Time
17:00-18:30 Yoga Class
19:00 Dinner
20:00 Evening Program
Within these days we will have a 3 days/2 night Trek in the mountains with Yoga classes in the morning and evening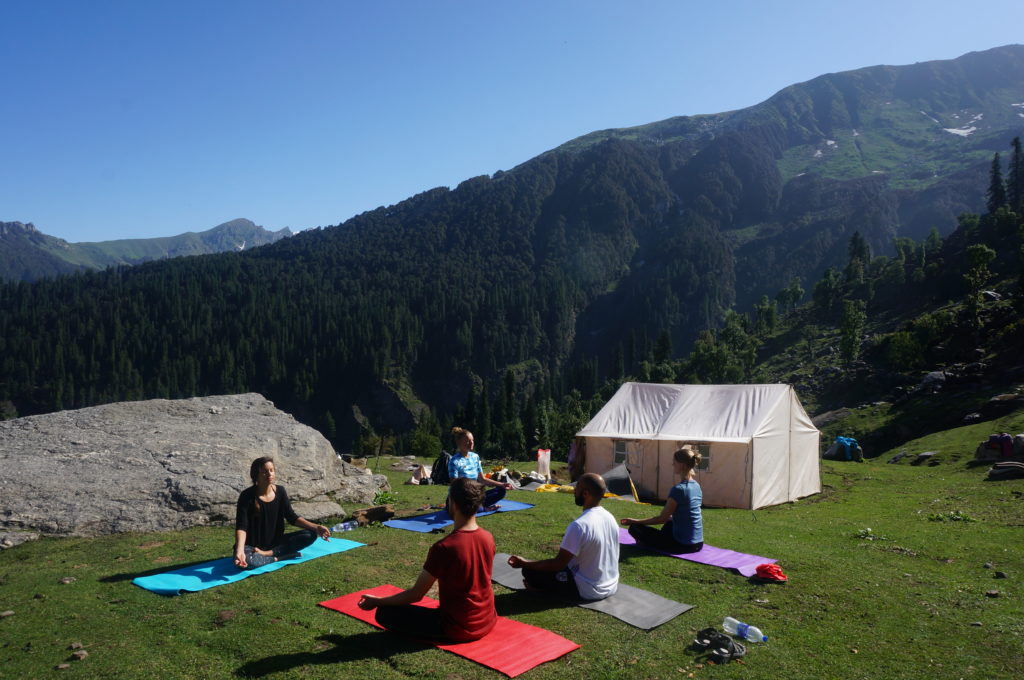 Day 14 In the Evening overnight bus (10 h) back to Delhi
Day 15 Room in Delhi for the night. Departure
Included Services:
2 nights stay in Delhi Hotel with breakfast
all transfers
sightseeing Delhi with transportation and Lunch in NGO
Bus Delhi-Daramshala/Daramshala-Delhi
12 days/11 nights stay in Camp in 2 men sharing tents with 3 vegetarian meals, free water and tea
common bathroom
within these 12 days 3 days Yoga Trek (all equipment, guides, staff and food included)
12 days Yoga Camp with daily 2 Yoga Classes, one workshop, daily meditation and evening program
small excursions
Yoga teachers/Tour escorts
Not included:
International Flight
Visa
Outside Meals
Group departure:
15.05.2021-29.05.2021
Price per Person: 1200 € (4 to 16 participants) Single room/tent supplement charge: 200 €
extra:
stay in cottage with attached bathroom: 150 € extra
Stay in Tree House with attached toilet: 100 € extra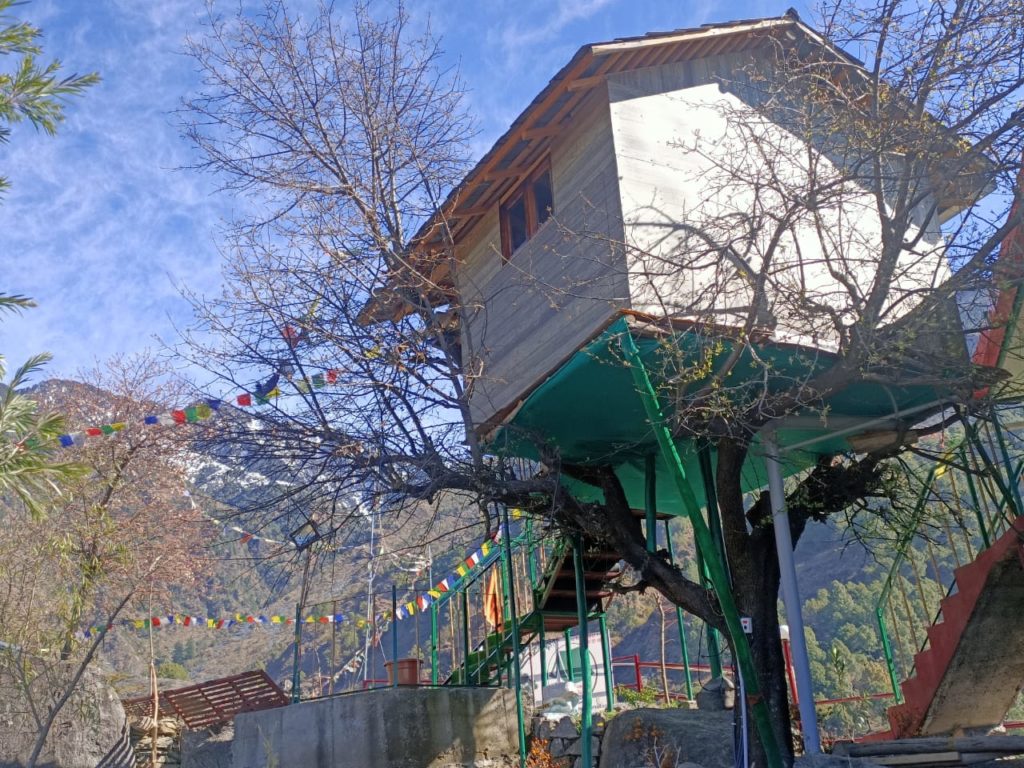 go by flight: 2 ways 150 € extra
You can also join or camp for a shorter period or add a 7 days Yoga Trek. Please contact us for more information.
Retreat Leader and Yoga Teacher: Sudha Mukti and Noor
Yoga Camp
The Camp is 2 km downhill from Mcloed Ganj.
There is one dining area which is also suitable for lectures and indoor classes, in case of rainy weather.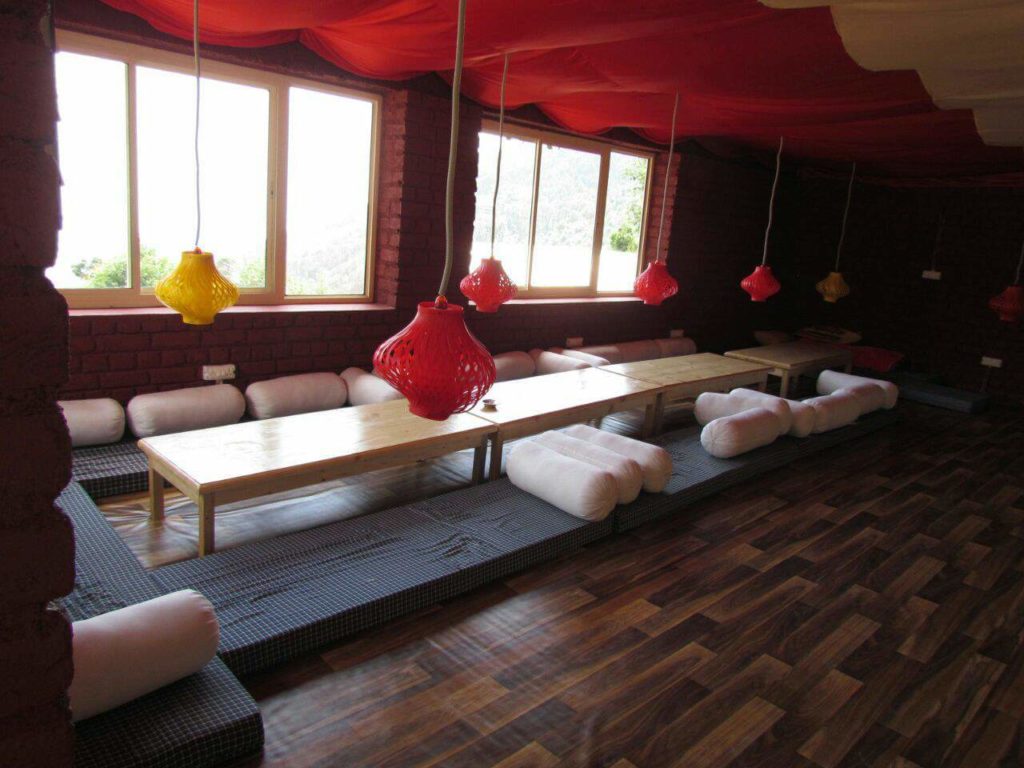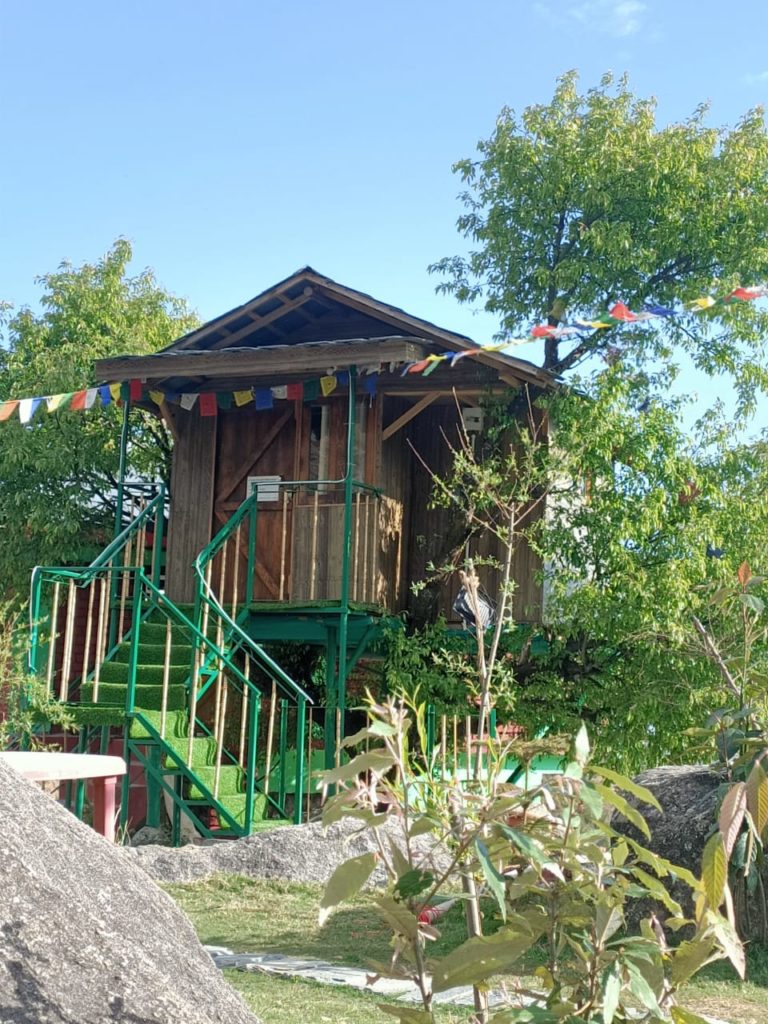 Participants have the choice of staying in simple, but spacious tents, cottages or tree houses.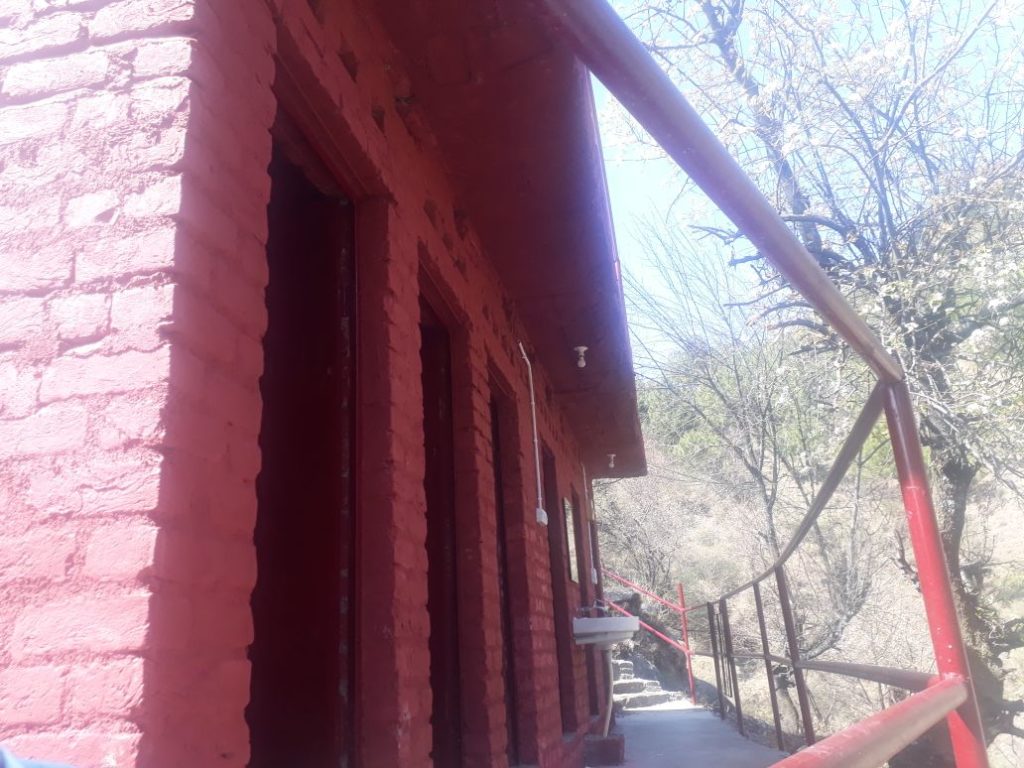 While the cottage has an attached bathroom and the tree house an attached toilet, there are 10 common and clean bathroom facilities and 10 common toilet facilities available.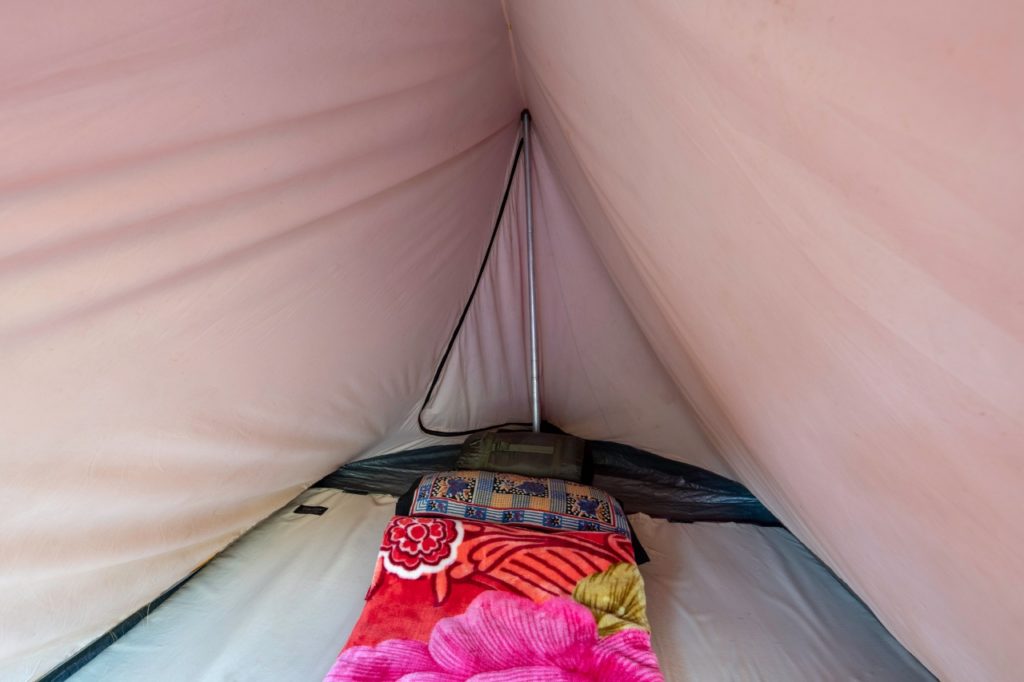 all staying options are on 2 men sharing base. Single stay possible.
What to bring
Recommended List:
loose and light clothes (knee and shoulder covered, preferable white or light colours), all clothes available in Mclod Ganj
one schal or scarf
thick socks
sweater, jacket, head
walking shoes
small backpack
slippers
towels
sun glasses
toiletries (sun lotion) and small medical kit ( in Mcleod Ganj you can get anything)
passport (copy), credit or ATM card, some cash in your currency (ca 50-100 €),
mobile phone, camera, charger (no adapter), maybe laptop
notebook, writing material
lots of curiosity and excitement