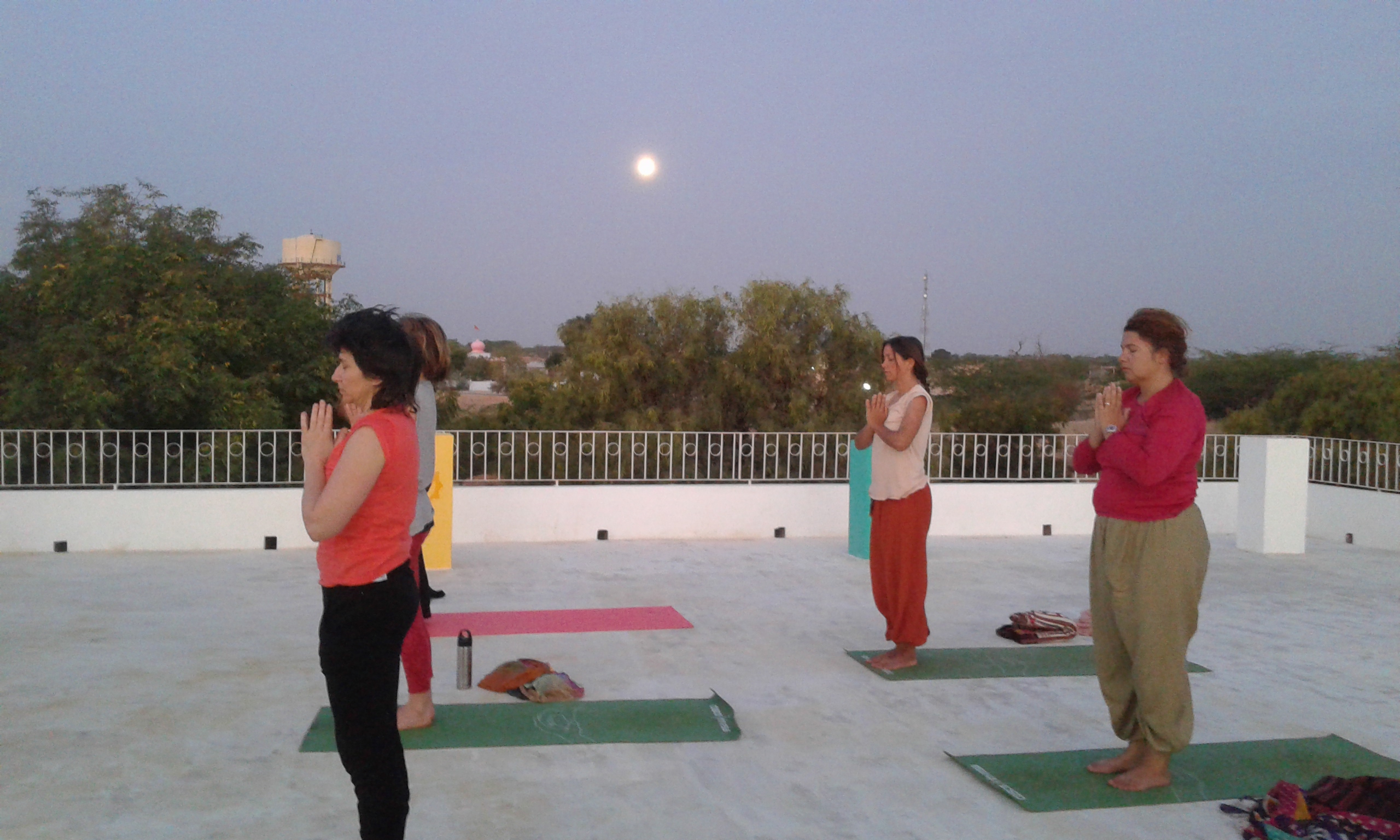 Let's celebrate with 108 Sun Salutations
I also wanted to take part in the World Yoga Day celebrations, even though I am a little isolated in India at the moment. So I did it: 108 Surya Namaskar. It was harder than expected.
Mainly because I didn't expect anything. I just went to my mat and started. But soon I realized that 108 sun greetings are really a lot and obviously take a lot of time. But it was a really good exercise and I went through a lot of different stages…. In the beginning, I was thinking a lot. Mainly about how I could shorten this practice and just give it up. Later, after about 50 sun salutes, my body began to hurt: my knees whenever I touched the floor (my mat is really thin), my wrists and my toes got blisters. But I kept going. At that time it was just pure determination and presence. I no longer thought of quitting, actually I didn't think much anymore but was more in a state of very deep meditation. Counting, by the way, was also a challenging part. I divided the sun Salutations into blocks of tens and also alternated between some different variations of Surya Namaskar… Since the left and right side counts as just one greeting in the classic Hatha Yoga Sun Salutation, I sometimes liked the short Surya Namaskar A from the Ashtanga Vinyasa Yoga Practice very much as a change. The last 8 laps I did the Surya Namaskar B. And then it was just bliss….
I'm sure I'll have some muscle soreness tomorrow.
I wish you all a great remaining World Yoga Day… Let's turn every day into a yoga day!