Two weeks yoga trip in October with Janine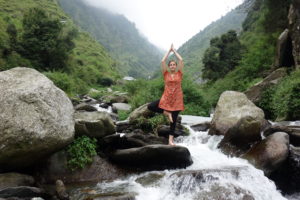 16.10. 2021 - 30.10.2021
1900 €
North India
India is the country full of diversity and colours. The culture is multifaceted and invites you to marvel.
In the foreground of the trip is the authentic exploration of Indian culture, as well as your own yoga practice.
Regardless of your yoga level, India offers the opportunity to immerse yourself in this world. The yoga classes offered are suitable for all levels.
In addition to the fixed program, you always have the opportunity to explore the area independently and enjoy your free time.
As the Indians like to say "everything is possible". MORE